Alec Baldwin's lawyer filed a motion Tuesday to have special prosecutor Andrea Reeb removed from the "Rust" case, just days after he was charged with involuntary manslaughter.
Baldwin's lawyer argued Reeb could not simultaneously serve as the special prosecutor and as a member of the New Mexico House of Representatives, in court documents obtained by Fox News Digital.
"Doing so vests two core powers of different branches – legislating and prosecuting – in the same person and is thus barred by the plain language of Article III of the New Mexico Constitution," the legal documents read.
The legal team claimed having Reeb serve in both positions could create precedent that distorted the legislative process.
ALEC BALDWIN'S INVOLUNTARY MANSLAUGHTER CHARGES: DA REVEALS WITNESS LIST IN FATAL 'RUST' SHOOTING
"Were the arrangement here approved by the courts, future District Attorneys could seek to curry favor with legislators who control their budgets by appointing them to high-profile cases – distorting the legislative process," Baldwin's lawyers wrote.
Baldwin's legal team also filed a motion Tuesday demanding a speedy trial and requesting the defense hand over evidence.
The "30 Rock" actor was charged with two counts of involuntary manslaughter on Jan. 31 in connection to the death of Halyna Hutchins.
He is set to make his first court appearance on Feb. 24. Baldwin could appear virtually during the hearing, which will be livestreamed on YouTube.
CLICK HERE TO SIGN UP FOR THE ENTERTAINMENT NEWSLETTER
The district attorney's office has also released the witness list for the case against Baldwin.
Camera assistant Lane Luper is listed as a witness along with gaffer Serge Svetnoy, according to court documents obtained by Fox News Digital. Both have previously spoken out about the lack of safety on the set of "Rust."
Others on the list include actor Jensen Ackles, script supervisor Mamie Mitchell, owner of prop store Seth Kenney, line producer Gabrielle Pickle and prop master Sarah Zachry.
Also listed are a handful of Santa Fe County investigators, including Sheriff Adan Mendoza, along with FBI analysts and experts.
ALEC BALDWIN BEING CONVICTED OF INVOLUNTARY MANSLAUGHTER WILL BE AN 'UPHILL BATTLE': LEGAL EXPERTS EXPLAIN WHY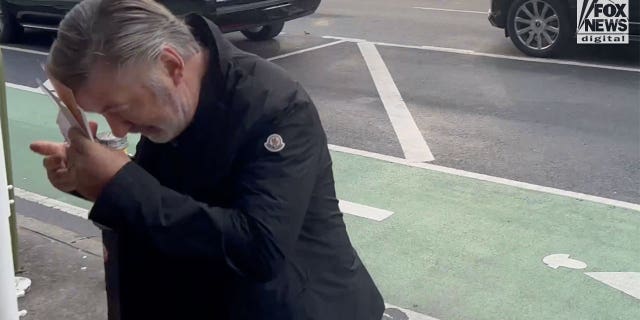 Assistant director David Halls was noticeably absent from the witness list. The first assistant director agreed to plead guilty to negligent use of a deadly weapon. The plea agreement is pending approval from a judge.
Halls allegedly handed Baldwin the gun before the fatal shooting of Hutchins and the wounding of director Joel Souza, and confirmed it was "cold," meaning no live ammunition.
Prosecutors laid out their case against Baldwin in specific detail in the probable cause documents released Jan. 31.
"Baldwin's deviation from known standards, practice and protocol directly caused the fatal death of Hutchins," the documents state. 
"By not receiving the required training on firearms, not checking the firearm with the armorer, letting the armorer leave the firearms in the church without being present, deviating from the practice of only accepting the firearm from the armorer, not dealing with the safety complaints on set and/or making sure safety meetings were held, putting his finger on the trigger of a real firearm when a replica or rubber gun should have been used, pointing the firearms at Hutchins and Souza, and the overall handling of the firearms in a negligent manner, Baldwin acted with willful disregard for the safety of others and in a manner which endangered other people, specifically Hutchins and Souza."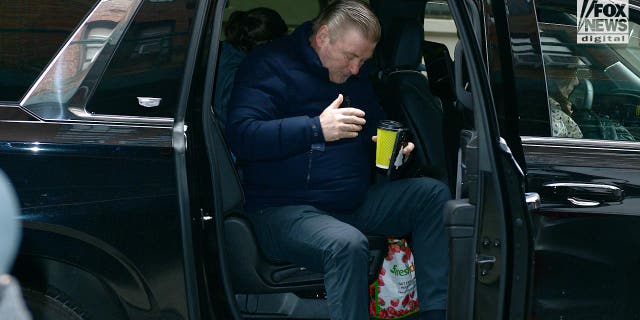 CLICK HERE TO GET THE FOX NEWS APP