Alec Baldwin has options when it comes to the potential jail time he faces in connection to the fatal shooting of Halyna Hutchins, according to legal experts.
Baldwin, who is facing a new civil lawsuit brought against him by Hutchins' family, was charged with two counts of involuntary manslaughter after a gun he was holding on the set of "Rust" fired. The bullet killed the cinematographer and injured director Joel Souza.
The actor is facing up to 18 months in jail or a mandatory five years if he's also convicted on a firearms enhancement added to the involuntary manslaughter charge from the district attorney's office.
Fox News Digital spoke to legal experts who explained the pros and cons of Baldwin taking a plea deal, going to trial and his other options.
ALEC BALDWIN SUED IN 'RUST' SHOOTING: HALYNA HUTCHINS' FAMILY SAYS 'TO LEAVE THIS UNPUNISHED IS UNALLOWABLE'
Alec Baldwin could be offered a plea deal
Baldwin could be offered some sort of plea deal by the prosecution before the case heads to trial.
"A pro of anyone taking a plea deal is that it can expedite the process and avoids having to go through a trial," attorney Kate Mangels of the Kinsella Weitzman Iser Kump Holley law firm told Fox News Digital. "If a defendant is worried about information that may come out publicly at trial and the effect of that information on them beyond the trial, taking a deal could reduce the publicity of those negative facts."
"Here, it appears that all of the facts have already been publicized. So, I don't see that as being a motivation in this case. But that can be a motivation for defendants to take a plea," added Mangels, who is not involved in the case.
Mangels also noted there could be a financial motivation for someone to accept a plea deal if they are retaining private counsel. However, the biggest incentive for defendants to choose a plea deal is that they are often on the "lower end" when it comes to punishment.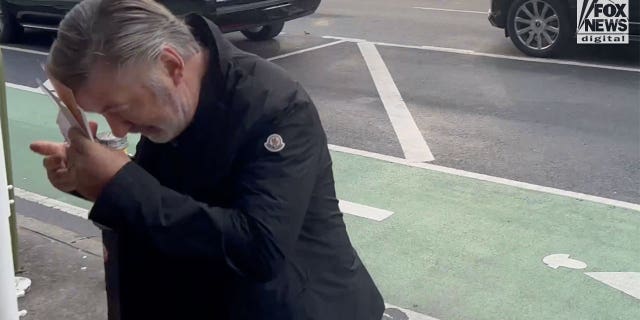 Baldwin is likely looking at a few potential plea deals, according to former federal prosecutor Neama Rahmani.
The first is the same deal that was given to assistant director David Halls, who agreed to plead guilty to negligent use of a deadly weapon. The terms of his agreement included a suspended sentence and six months of probation, the district attorney announced.
"I don't expect her to offer that type of deal [to Baldwin]," said Rahmani, who is not involved with the case. "I would be very, very surprised because I think the bottom line is it would be a pretty significant defeat for her. If it were offered, I think Baldwin's lawyers would advise him to take it. It's literally a slap on the wrist. It's nothing."
Other deals would include jail time, and the legal expert doesn't believe that Baldwin would take those.
"I just don't see him doing it – taking a deal with any jail time – given who he is, and he cares about his reputation, his career," Rahmani explained. "He's got young kids."
CLICK HERE TO SIGN UP FOR THE ENTERTAINMENT NEWSLETTER
Going to trial could be risky for Alec Baldwin
Another option would be to go to trial, but choosing to go to trial would pose a risk to the actor, according to Rahmani.
"This is a pretty good defense case as far as defense cases goes, and jurors, they love celebrities. Celebrities tend to do well in these types of trials," he said. "But there's always a risk. You never know what 12 strangers who can't get out of jury duty will do. We've seen it before. You think cases are going to go one way, but then you get O.J. [Simpson], Casey Anthony. So, jury trials are unpredictable."
Baldwin taking the stand at trial would cause damage to the actor's career, a PR expert told Fox News Digital.
"If Alec has to testify on the stand, it's a further laceration to his career because it's a continual reminder of what a horrific failure of judgment he had that led to a senseless death," Eric Schiffer said. "It also highlights what many saw as this elite privilege that stood on the shoulders of arrogance that somehow he was not to blame, and that guns magically go off defying physics."
If Baldwin chooses to go to trial, he doesn't have to testify. Mangels explained to Fox News Digital that a defendant can always plead the fifth.
"A trial can look very different for a defendant, whether or not they decide to testify or not," the legal expert said. "If he does decide to testify, that opens him up to cross-examination by the prosecution, which could open up other areas of inquiry."
"The prosecution could potentially touch on areas that, while not relevant to the trial, could have a negative impact on his popularity or the way the public views him. There's a big risk always of a defendant taking a stab at taking the stand and testifying in a criminal trial."
Does Alec Baldwin have other options?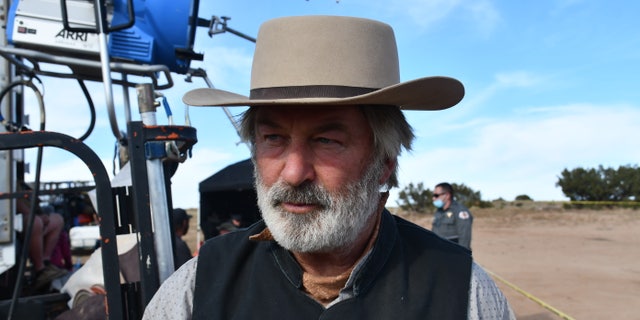 Baldwin's case could be dismissed at the preliminary hearing, which has not yet been scheduled.
Rahmani noted that this move is "rare" but "possible."
"A preliminary hearing is a mini trial or a trial before the trial," he said. "It's just in front of the judge. There's no jury. And the judge needs to decide whether there's enough probable cause to move forward with the case."
"It's just really whether a reasonable juror could find that Baldwin committed these crimes, and if no reasonable juror could find that, then the judge can toss the case at the [preliminary hearing]."
Baldwin's legal team has recently filed a motion to have the special prosecutor, Andrea Reeb, disqualified. The attorneys argued that Reeb cannot serve as a member of the New Mexico state legislature and special prosecutor simultaneously.
"It seems like they're potentially teeing up an argument for some sort of improper motivation for prosecution," Mangels explained. "So, they could be teeing up a motion having to do with trying to dismiss for prosecutorial misconduct prior to trial or something like that."
"I'm sure that there are a lot of options that they're looking at to avoid having to make the decision of whether to plea or go to trial."
CLICK HERE TO GET THE FOX NEWS APP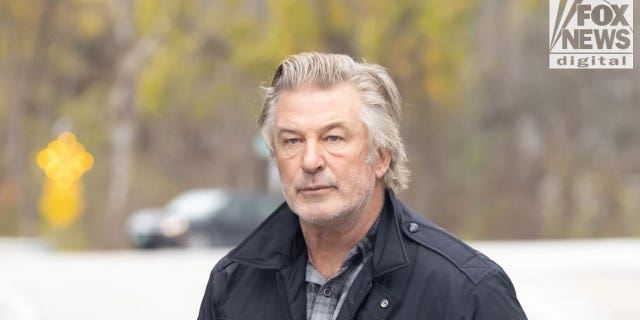 Baldwin has been defended by many in the Hollywood community.
SAG-AFTRA President Fran Drescher commented on the union's decision to criticize the prosecution of Baldwin in a recent interview.
"The statement that went out was that the safety of props is not the performer's responsibility," she told Variety. "The performer's responsibility is to give a good performance. And that's why there are so many other departments."
She also called for no real weapons to be used on-set any longer.
"Any weapon of any kind on any set that's for storytelling should be a facsimile – a toy, basically," Drescher said. "And then everything that looks explosive about it should be put in post. And then we never have to have this conversation again."
Baldwin is scheduled to make his first court appearance on Feb. 24. He could appear virtually during the hearing, which will be livestreamed on YouTube.