Elizabeth Chambers, Armie Hammer's estranged wife, says she was as shocked by the allegations against the actor as anyone.
In a new interview in Elle, Chambers told the outlet, "I was learning things as the public was. I was like, 'There are no words. What the f—?'"
Hammer has faced abuse allegations and allegedly sent text messages to multiple women detailing sexual fantasies that included cannibalism. 
A woman also claimed the actor raped her in 2017, prompting a nine-month criminal investigation by the Los Angeles Police Department. Charges were never filed, and Hammer denied all allegations of sexual misconduct. 
WHO IS ARMIE HAMMER: HIS FAMILY, CAREER, SCANDAL, AND RECOVERY
Prior to the messages being made public, Chambers filed for divorce from Hammer in 2020, citing irreconcilable differences. The divorce is not yet finalized.
Chambers likened the split to surviving a "car crash" in the Elle interview, saying, "You're literally in this triage state … Eventually you're brought to the emergency room and hooked up to an IV — and when I say eventually, this isn't in one day, this is weeks and then months — and then you start physical therapy. Every day is moving toward that ultimate goal of being able to walk again."
Further in the interview, the bakery owner described quarantining during the 2020 lockdowns with Hammer and their two young children, Harper and Ford, in the Cayman Islands, saying, "He was the worst."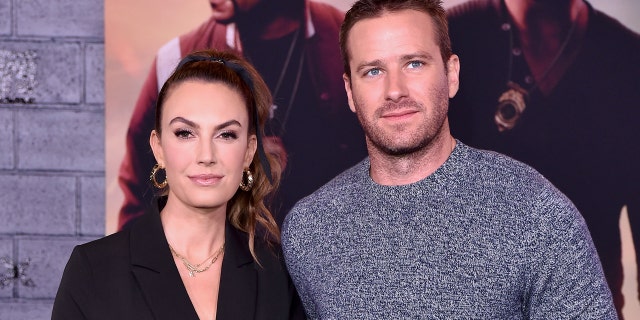 Hammer's father and stepmother also lived in the Cayman Islands at the time, and the larger Hammer family has been under scrutiny since the claims were made against Armie.
CLICK HERE TO SIGN UP FOR THE ENTERTAINMENT NEWSLETTER
In the documentary series, "House of Hammer" on Discovery+, Armie's estranged aunt Casey Hammer claimed there was an atmosphere of abuse.
"We were a very small family, but my grandfather controlled the narrative," she told Fox News Digital in 2022. "He controlled it like a chessboard where you were told what school you went to. You were told what car you drove. Basically, you were followed, you were filmed, you were recorded. It was a life under [a] microscope and you couldn't misstep out in public or there were repercussions, and they were really serious."
ARMIE HAMMER'S EXES SPEAK OUT IN SHOCKING 'HOUSE OF HAMMER' DOC, CLAIM ACTOR SAID HE'S '100% A CANNIBAL'
Neither Chambers nor Armie participated in "House of Hammer."
Hammer did directly address the allegations for the first time in a recent interview in Air Mail. "The Social Network" star revealed he attempted suicide after the abuse claims and opened up about being sexually abused by a youth pastor when he was 13, which he said led to his interest in BDSM.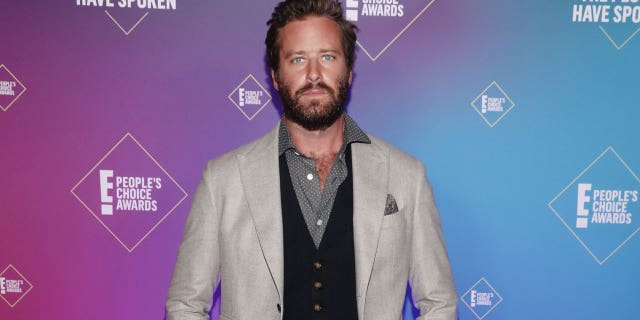 He also maintained that he never had non-consensual sex with any of his partners and obtained consent before every sexual act.
"Every single thing was discussed beforehand," he told Airmail. "I have never thrust this on someone unexpectedly. Never."
Hammer spoke about completing a stint in a rehabilitation facility for drug and alcohol abuse in 2021, saying "I'm now a healthier, happier, more balanced person. I'm able to be there for my kids in a way I never was."
Chambers did not comment on the Air Mail interview when she spoke with Elle.
CLICK HERE TO GET THE FOX NEWS APP
She did address his sobriety and their future co-parenting. 
"I support Armie through his journey and I always will," Chambers said. "All I've ever wanted is for him to be sober, healthy, and happy. And he is that. He's really present when he's with the kids, and that's all I can hope for. All you want is for your children to have two solid parents, right? That's always the goal, so anything I can do to support that, I will."
The 40-year-old has found a new relationship with her 26-year-old boyfriend. She told the outlet they are "so in love" but keep things "completely platonic" in front of her children "while they're still processing the divorce."