Trevor Noah opened the 2023 Grammy Awards with a few jabs at the biggest musicians in the game, including Beyoncé, Taylor Swift and Harry Styles. 
He told the crowd at the Crypto.com Arena in Los Angeles, "We've got Beyoncé in the room people. Do you understand how amazing this is people? Beyoncé is nominated for her album, 'Renaissance,' which is by the way, was better than anything from the actual Renaissance, in my opinion."
He added, "The Renaissance was just pictures of grapes and stuff. Beyoncé took it up another level.  I was so inspired by the lyrics of 'Break My Soul' that I actually quit my job. That's how powerful that was. 
"I just wish Beyoncé had also written a song about the importance of having savings before quitting your job, but maybe the next one."
GRAMMYS RED CARPET: TAYLOR SWIFT DARES TO BARE, SHANIA TWAIN ROCKS FUNKY SUIT ON MUSIC'S BIGGEST NIGHT
Beyoncé wasn't actually in the crowd just yet as she was running late due to Los Angeles traffic, but Taylor Swift was ready to hear how she could have possibly impacted Noah's life in the last year. 
Noah joked that Swift had sold more albums than anyone on "the planet" as he praised Taylor for her stellar year.
LADY A'S HILLARY SCOTT TALKS GRAMMY-NOMINATED CHRISTIAN MUSIC SINGLE: 'THE WORLD NEEDS THIS MESSAGE'
"The only music we listened to more than Taylor's music was the hold music for Southwest airlines," he said. "They've got the real streaming numbers."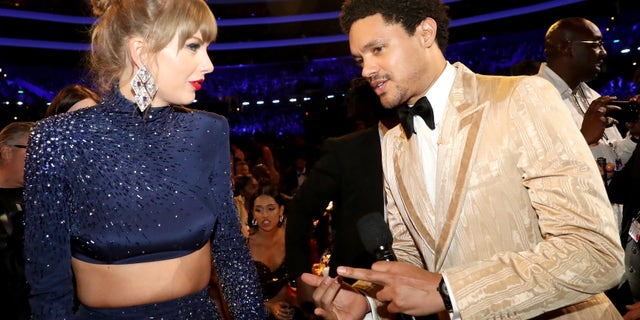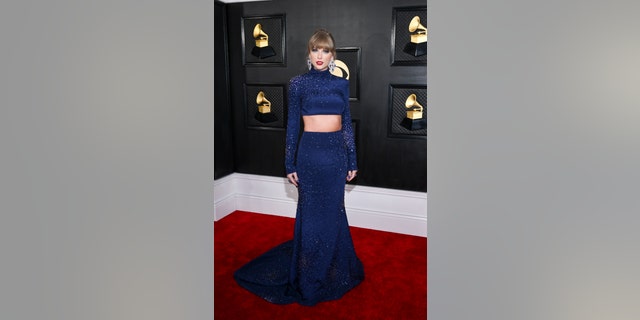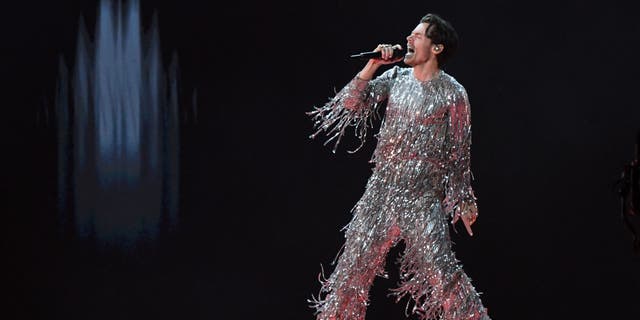 He added, "By the way, I love your song 'Anti-hero.' Thank you so much. My auntie is also a hero. Her name is Beatrice. Thank you for celebrating all of the aunties out there."
CLICK HERE TO SIGN UP FOR THE ENTERTAINMENT NEWSLETTER
Noah later presented Queen Bey with her trophy once she made it to her table.
Trevor kept things mostly playful and light-hearted following Bad Bunny's opening performance to kick off the 65th ceremony. 
He saw Harry Styles and joked, "women throw their panties at this man, and he looks better in them than they do!"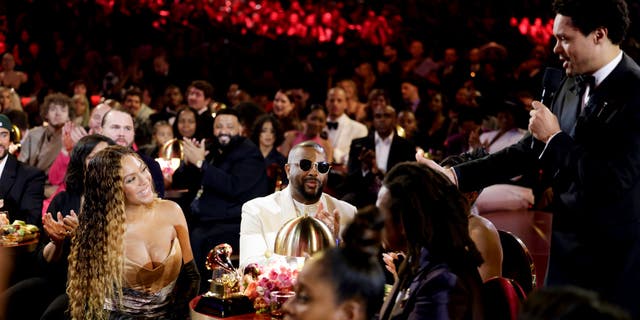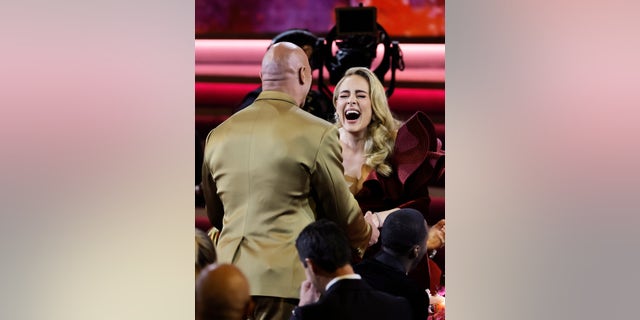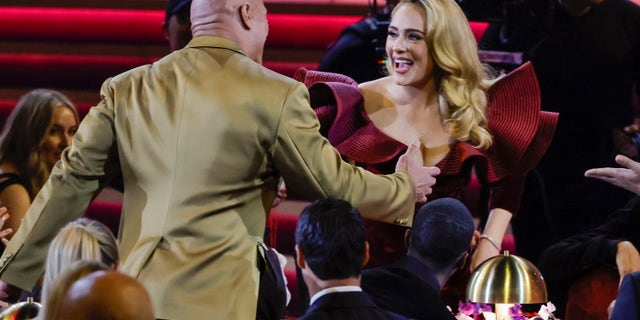 Styles later took the stage to perform a lively version of his hit song "As It Was" from his album "Harry's House" which earned the best pop album Grammy earlier in the evening.
Noah also made Adele's dreams come true when he introduced her to her favorite wrestler turned movie star, Dwayne Johnson.
"The person that Adele has always wanted to meet but never has is Dwayne Johnson, and I found out he's a huge fan of yours too," Noah told the crowd. 
"I don't have Dwayne Johnson here tonight, but I do have someone called 'The Rock.'"
CLICK HERE TO GET THE FOX NEWS APP