He is currently receiving critical acclaim for his performance in "The Whale," but Brendan Fraser's first breakout role was in "School Ties," and he had to strip down. 
Fraser played David in the 1992 film about a Jewish boy attending a prep-school among an army of antisemitic classmates. 
In the movie, tensions between Fraser's character and co-star Matt Damon's Charlie reach an apex when the young boys confront one another while in the shower.
Fraser confirmed he was fully nude during the scene and that filming it was not easy. "It was scary. It's scary to do that," he revealed on "The Howard Stern Show." 
"When you're an actor and you're starting off you're ambitious and game for pretty much anything. They say, 'jump' you say 'how high?' But at the same time, I appreciated that this isn't really for wow or a scintillating factor of 'hey look at that, naked people,'" he said of the scene. "The point of it was – is that when Damon's character says what he says about David, it just reveals who he is."
BRENDAN FRASER REACTS TO OSCAR NOMINATION FOR 'THE WHALE': 'CHANGED MY LIFE'
"His antisemitism and his prejudice is stripped down naked and it's ugly," he said of Damon's character. "And the door is locked and they fight over it like shaved apes that need to be pulled apart, because they've run out of things to say to one another and it just turns into an ugly knuckle-dusting fit. And that's the point of the scene, really."
BRENDAN FRASER REVEALS WHY TOM CRUISE'S 'THE MUMMY' FLOPPED; SAYS HE'S 'OPEN' TO REVISITING THE ROLE
In hindsight, Fraser admitted he could relate to his character wanting to be seen.
"Making 'School Ties,' in a way, I felt like David because his – his story is that he wants to belong… At some point in our lives or another, we've all felt like we've had our nose pressed up against the glass and there's something keeping us out and we want to be a part of what's in there. In this case, David wanted to be a part of this school… He wanted the camaraderie… He wanted the glory that sport brought him. But it came at a cost, and the barrier was – is that he was Jewish and their antisemitism kept him out. So for all that need of wanting to belong, I identified with that because I felt like I want to be a part of this Hollywood, also."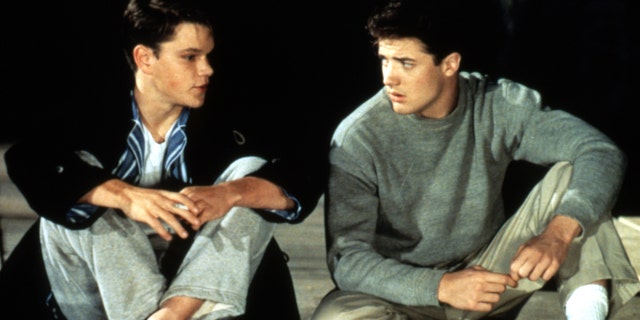 CLICK HERE TO SIGN UP FOR THE ENTERTAINMENT NEWSLETTER
In honor of the 20th anniversary of the film last fall, director Robert Mandel discussed the impact of the film and the infamous shower scene.
"The shower scene is a pretty big scene for these guys who have never been on camera before. That scene, although it was written in the script, was not addressed in the screen test. It was: you're on the set and you do it at a certain point in the movie when everybody is very cohesive… But you still ask, and you still want them to do it. And they were, they were good about it," Mandel told Yahoo Entertainment of Fraser and Damon.
Mandel, who believes the scene was impactful "for all of them," says filming the scene was professional.
"You close the set and you do what you need to do."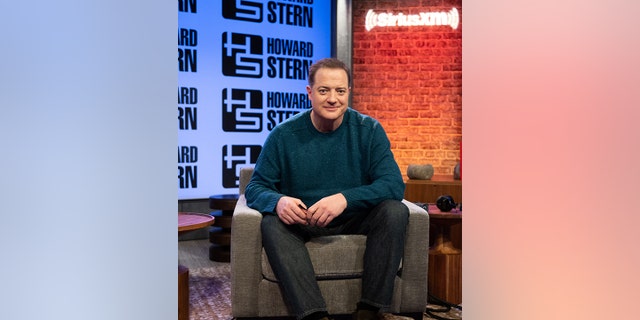 CLICK HERE TO GET THE FOX NEWS APP
Fraser, who said he auditioned twice for the movie after being rejected by the film's original director, recalls reading for the role of David with Damon.
"Matt Damon was my scene partner… He's already got the job… You know, this is my shot here and I'm going 'Okay, don't mess this up… Bring things down a size.' I was used to being on stage at that point in my life and playing to the back row, and I knew that I needed to match pitch with Matt…I felt like…I was his wingman, or something. And I think that's why I got hired," he admitted.