Cindy Crawford is revealing exactly what her 21-year-old daughter, Kaia Gerber, has that she envies.
"I look at my daughter and notice that her hair is shiny and healthy looking — she has my old hair, and I want it back!" the former supermodel shared in an interview with InStyle magazine.
Crawford shares daughter Kaia and 23-year-old son Presley with husband Rande Gerber.
The 56-year-old supermodel went on to share that she was aware of the effects her skin would face with age, but her hair changing as she got older took her by surprise.
CINDY CRAWFORD STUNS AS SHE AND RANDE GERBER ATTEND THE CLOONEY FOUNDATION'S AWARD NIGHT IN NEW YORK CITY
"Everyone tells you your skin will age, but no one tells you your hair will age, too," she said. "I think we all expect to get gray hair, but I wasn't aware that the texture was going to change, it was going to become more brittle, it was going to shed more and basically just be lackluster."
The legendary model has had her iconic '90s blowout mimicked for several years.
"It's always fun to see trends and styles come back around but updated at the same time," Crawford said of her blowout coming back in style. "It reminds me of all the things about '90s style [that] I loved. There was an unapologetically sexy and fun attitude."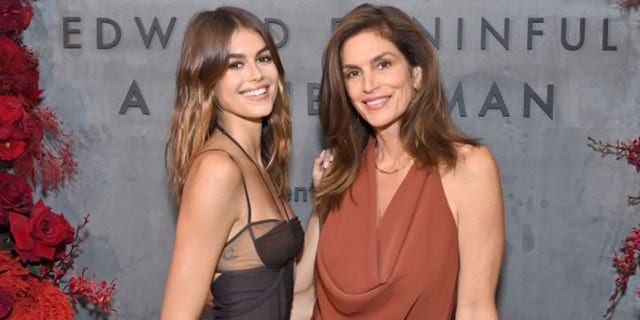 The mother of two said that her bouncy blowout is still one of her favorite looks.
CLICK HERE TO SIGN UP FOR THE ENTERTAINMENT NEWSLETTER
"To this day, I still like a great blowout with a round brush and then Velcro rollers," Crawford said. "It gives you some volume and soft, shiny waves — I call it the 'Madison Avenue blowout.'"
In November, Crawford said that she hired a coach to help her navigate the stressors in her life.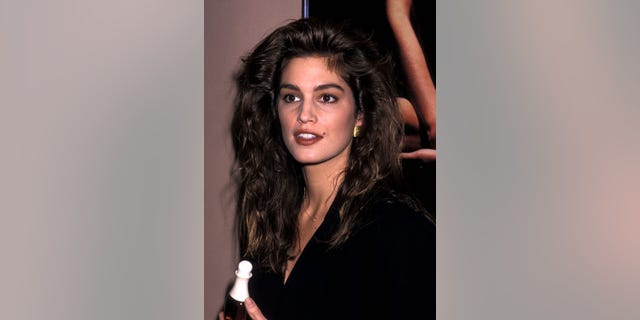 At the time, Cindy laughed with Haute Living magazine when she mentioned she might be "going through a midlife crisis" as she takes on the second half of her 50s.
CLICK HERE TO GET THE FOX NEWS APP
"I started working with a coach this year, and one of the things that she speaks to me about is time," Crawford explained to the outlet.
"Like, who am I? I don't know. Maybe I'm just going through a midlife crisis," Crawford added with a laugh.