Victims, investigators and other law enforcement agents are set to speak Monday at a hearing for the "Dances with Wolves" actor accused of sexually abusing young girls.
Nathan Chasing Horse, 46, faces charges of sex trafficking, sexual assault and child abuse after his arrest last Tuesday near the North Las Vegas home he shares with his wives. He has not been formally charged in the case.
A judge will decide if the actor can post bail at the court hearing Monday.
The judge could also hear from relatives of Chasing Horse.
'DANCES WITH WOLVES' ACTOR NATHAN CHASING HORSE TOLD WIVES TO 'SHOOT IT OUT' IF POLICE CAME TO HOUSE: REPORT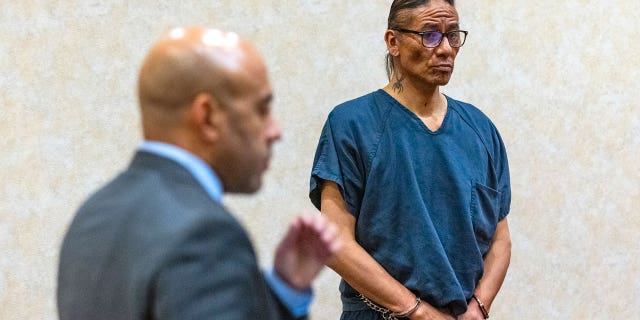 He appeared briefly in court Thursday in North Las Vegas for the first time but did not speak as his public defenders invoked on his behalf his right to a detention hearing, citing Nevada case law that requires prosecutors to present convincing evidence as to why a defendant should remain in custody.
Las Vegas police said they have identified at least six sexual assault victims, some who were as young as 14 when the alleged abuse took place. The allegations against the actor date back to the early 2000s and were made in multiple states, including Montana, South Dakota and Nevada, where he has lived for almost 10 years.
He is also accused of recording sexual assaults and arranging sex with the victims for other men who paid him.
Known for his role as young Sioux tribe member Smiles a Lot in Kevin Costner's Oscar-winning film, Chasing Horse built a reputation for himself among tribes across the United States and in Canada as a "medicine man" who performed healing ceremonies. He was born on the Rosebud Reservation in South Dakota, which is home to the Sicangu Sioux, one of the seven tribes of the Lakota nation.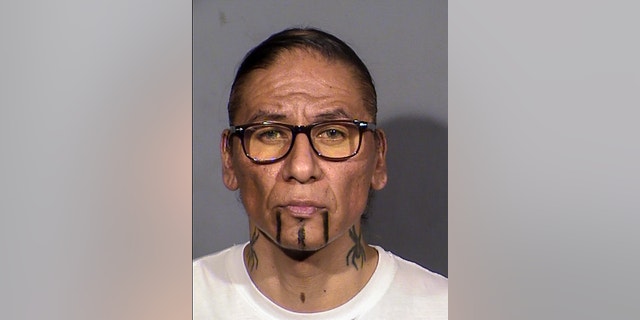 CLICK HERE TO SIGN UP FOR THE ENTERTAINMENT NEWSLETTER
In a 50-page search warrant obtained by The Associated Press, police described Chasing Horse as the leader of a cult known as The Circle, whose followers believed he could communicate with higher powers.
Police said he abused his position, physically and sexually assaulted Indigenous girls and took underage wives over two decades.
Chasing Horse lives in Las Vegas with five wives. Records obtained by the Associated Press showed that the actor instructed his wives to "shoot it out" with police if authorities ever attempted to "break their family apart."
The women were also told to take "suicide pills" if the family was separated.
Chasing Horse had been banned from a reservation in Poplar, Montana by Fort Peck tribal leaders nearly ten years ago. Leaders reportedly unanimously voted for the ban after the actor was accused of human trafficking, drug dealing, spiritual abuse and intimidation of tribal members.
CLICK HERE TO GET THE FOX NEWS APP
Fox News Digital's Elizabeth Pritchett and the Associated Press contributed to this report.