Dionne Warwick had the time of her life collaborating with Dolly Parton on their new song.
During a recent interview with Fox News Digital, Warwick and son Damon Elliott discussed how their collaboration with Parton came to be and how happy Warwick was to be working with the country music icon. 
"To put it in one word, fun," Warwick said about working with Parton. "Well, that's what she is. She is just a bundle of joy and laughter and, just being who she is, which is so refreshing. I can't tell you, just really refreshing."
Warwick has previously referred to Parton as one her musical inspirations, telling Fox News Digital, "She epitomizes what my mentors always told me. She is who she is, and there's no two ways about it."
DIONNE WARWICK UPDATES FANS ON HER RELATIONSHIP WITH PETE DAVIDSON AFTER SHOOTING HER SHOT ON TWITTER 
"You don't have to guess who or what Dolly Parton is. She is Dolly Parton, period," Warwick added.
Elliott gave some insight into how the collaboration came about, explaining it was a series of fortunate coincidences and that the stars aligned to make it happen.
"Danny, who is Dolly's manager, sent me a song from Dolly, in hopes that mom would record it for a project. And I looked at my mom, listened to it and we looked at each other, and we said, 'We think Dolly should record this with mom,'" Elliott explained. "We reached back and, ironically, Dolly had the same thought, so it kind of worked out that way."
The two worked together on the gospel track, "Peace Like a River," a song Parton wrote and Elliott produced. Music legends Parton and Warwick filmed a music video for the song in Nashville earlier this week.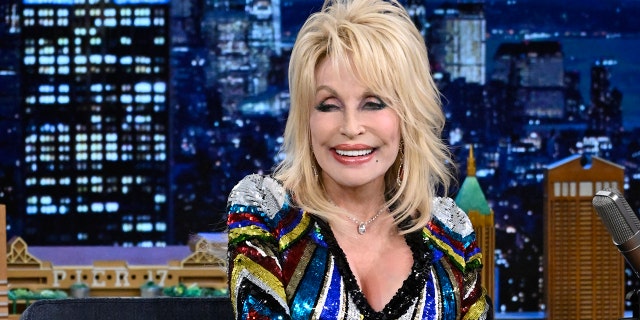 "I was honored to get to sing with one of my idols, Dionne Warwick," Dolly shared in a statement posted to her website. "I have loved her for years and getting to sing with her was one of the highlights of my career. I loved that she loved my song, and I loved singing it with her."
Both Warwick and Parton are legends in the music industry, breaking down barriers for women, making it easier for those who came after them. Warwick has a career total of 14 Grammy Award nominations with five wins in the best R&B vocal performance and best R&B recording categories, among others.
CLICK HERE TO SIGN UP FOR THE ENTERTAINMENT NEWSLETTER
Parton has a career total of 53 Grammy nominations with 10 wins, including the best contemporary Christian music performance/song, the best country duo/group performance for "Jolene," the best bluegrass album and best country song categories.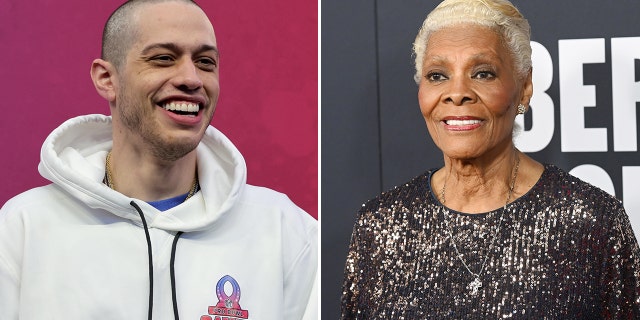 This isn't the first time Warwick has been in the news recently. She has quickly become the go-to person on Twitter for commentary on the hottest entertainment stories in the news. She got social media buzzing a few months ago when she began pursuing Pete Davidson, tweeting, "I will be dating Pete Davidson next."
Her son recently gave anyone seeking an update on her relationship status with Davidson, emphatically telling Fox News Digital "no" when asked if she ever got to go on a date with Davidson.
CLICK HERE TO GET THE FOX NEWS APP
"Peace Like a River" and its video are scheduled to be released Feb. 24.