Harrison Ford doesn't care what anyone thinks of him.
The "1923" star didn't hold anything back during a candid interview with The Hollywood Reporter, even when discussing therapy.
Ford currently plays a therapist on the Apple TV+ show "Shrinking," and he revealed his genuine thoughts on the subject.
"My opinion is not of the profession, it's of the practitioner. There are all kinds of therapy. I'm sure many of them are useful to many people. I'm not anti-therapy for anybody — except for myself. I know who the f— I am at this point," the 80-year-old said.
When asked if he acquired any new knowledge as an actor working on his first television comedy, Ford responded, "Would it be arrogant to say that I didn't learn anything?"
"I really didn't learn anything," he laughed. "It's about being in the room where it happens and being appropriate to the circumstances and welcoming the opportunity to generate something with a little spontaneity and a measure of truth."
'YELLOWSTONE' EFFECT: KEVIN COSTNER, HARRISON FORD, SYLVESTER STALLONE BRING OLD-SCHOOL MALE LEADS BACK TO TV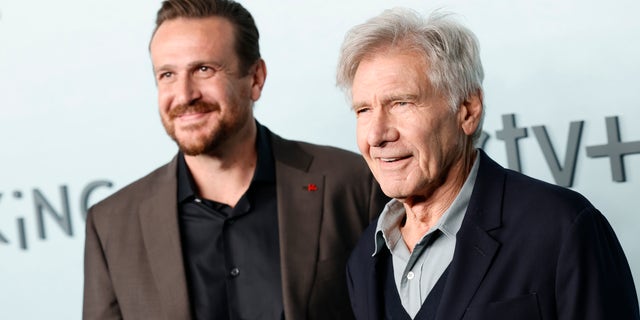 HARRISON FORD'S 80TH BIRTHDAY: A LOOK BACK AT SOME OF HIS BEST ROLES
Ford also admitted that he connected with his character in the show, but he chose not to elaborate on how.
"I'm not sure I want to talk to you about that," he said. "There are family issues that were relatable to me, OK? I've got five kids. This guy's got a daughter he doesn't see very often and an ex-wife. There are issues with his family — which are not the same issues I have with my family. But there are things we worked our way through, so I found an emotional reality to attend to," he noted.
Ford is currently married to actress Calista Flockhart, and the two share a son.
When confronted with the idea that he has a social anxiety disorder, as diagnosed by fans, Ford was dismissive.
"S—. That sounds like something a psychiatrist would say, not a casual observer. No. I don't have a social anxiety disorder. I have an abhorrence of boring situations. I was shy when I first went onstage — I wasn't shy, I was f—ing terrified. My knees would shake so badly, you could see it from the back of the theater. But that's not social anxiety. That's being unfamiliar with the territory," he said. "I was able to talk myself through that and then enjoy the experience of being onstage and telling a story with collaborators."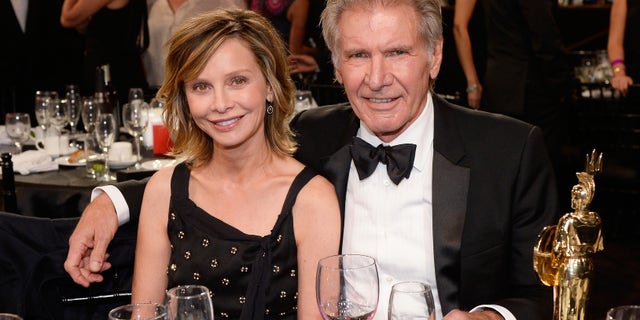 CLICK HERE TO SIGN UP FOR THE ENTERTAINMENT NEWSLETTER
With a résumé that spans more than 40 films, many of which have garnered critical acclaim, it might surprise some to learn that Ford has never received an Academy Award. When asked if he thought he would ever get an Oscar, or if he cared, the "Indiana Jones" actor was described as shaking his head.
"If I did a movie that had Oscar ambition, that was an Oscar-type movie, then yeah, I'd want the film to be recognized for its quality. If I were given an Oscar, I would be grateful and appropriate. I'm trying to artfully skirt this — I don't want to campaign for it," he said.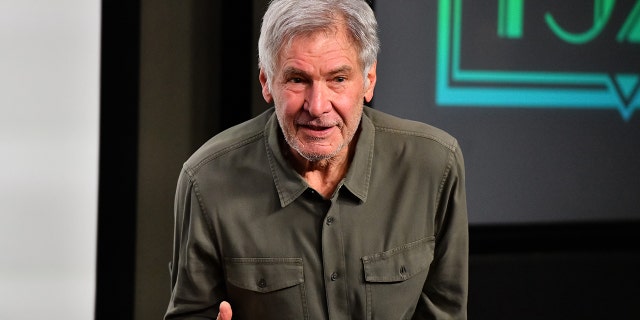 Ford isn't just an actor, he's also a pilot and has even rescued stranded hikers in his helicopter on occasion.
But don't single him out as the "hero."
When he was asked how people respond to a movie star carrying out their rescue, Ford said, "Well, one time we picked up this woman who was hypothermic on the mountain. She barfed in my cowboy hat but didn't know who I was until the next day. I stopped doing it because we would be lucky enough to find somebody and then they'd be on 'Good Morning America' talking about 'a hero pilot.' It's nothing f—ing like that. It's a team effort. It's lame to think about it that way."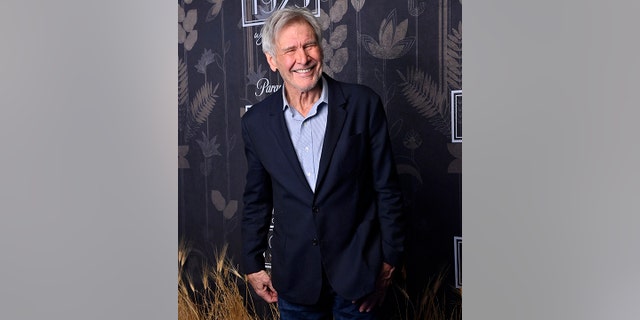 Ford was involved in a near-death plane crash nearly eight years ago, but he still flies regularly. However, his wife has her reservations about going along for the ride.
"My wife does not fly with me in vintage airplanes anymore — she will in others," he said.
'1923' STAR HARRISON FORD HOPES TO WORK WITH WIFE AFTER SHE LEFT THE SPOTLIGHT FOR 20 YEARS TO RAISE THEIR SON
Ford admitted that the accident was "really hard on my family," and he hopes to never have to "recover from that kind of accident" again, but it won't stop him from getting in the cockpit.
"I know what happened. So, that's part of the reason [I went back]," he said. "There was a mechanical issue with the airplane I could not have known about or attended to in any way. So, in the words of the great philosopher Jimmy Buffett: S— happens," he said.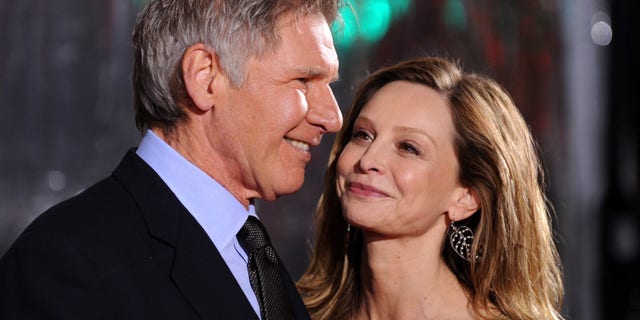 For the things Ford has gotten right, he is clearly not fazed by those that he hasn't.
"I think that everyone has a right to their opinion," he said.
The actor referenced the criticism that his movie "Indiana Jones and the Kingdom of the Crystal Skull" received, saying, "The film was not as successful as we wanted it to be, perhaps. But it didn't create an attitude or a behavior that carried over into this film," he said of the newest installment of the franchise, "Indiana Jones and the Dial of Destiny," which is set to premiere in June.
When asked how he motivates himself, Ford said, "I'm just here to do my job, and my job, at the moment, is to help sell the product. This is what they really pay me for. The acting I'd do for free."
James Hibberd, the reporter of the story, blatantly tells Ford, "At your level, if you wanted to be an actor who only performs and then refuses to do press, you could get away with that," to which Ford retorts, "That's a prick. That's wrong."
CLICK HERE TO GET THE FOX NEWS APP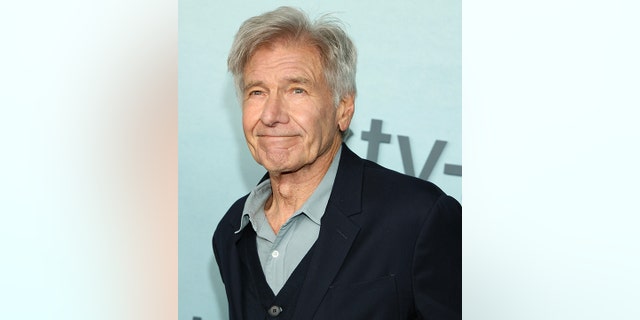 The actor does not see himself slowing down any time soon, recently telling "Today": "The idea of not working doesn't make much sense to me. It's really where I feel most alive."
In addition to starring on the TV series "1923" and "Shrinking," Ford also has a string of films on the way, including "Captain America: New World Order," "Thunderbolts" and the aforementioned "Indiana Jones and the Dial of Destiny."