Praise and reminiscences poured in on Thursday following the news of Oscar and Grammy-winning Burt Bacharach's death at 94. 
The prolific composer was known for songs like "What the World Needs Now Is Love," "Walk on By" and "Do You Know the Way to San Jose." 
"Saddened to hear about the passing of the great American composer Burt Bacharach. Rest in peace," Tony Bennett wrote. 
Sheryl Crow tweeted, "One of the great thrills and honors of my life was getting to know @BurtBacharach- one of the greatest songwriters of all time. There will never be anyone like him and as a songwriter, he set the bar. Burt, you will be missed but your music will live on. My love to his family."
BURT BACHARACH, OSCAR-WINNING COMPOSER, DEAD AT 94
Brian Wilson said he was "so sad to hear about Burt Bacharach. Burt was a hero of mine and very influential on my work. He was a giant in the music business. His songs will live forever. Love & Mercy to Burt's family."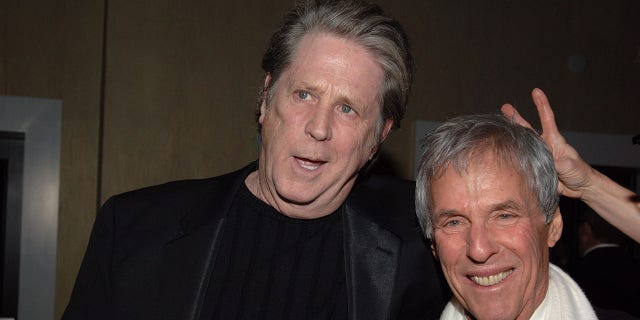 Susanna Hoffs, a founding member of The Bangles, simply wrote "Peace and love, Burt Bacharach."
Shaun Cassidy said, "The songs of Burt Bacharach and Hal David canvassed my childhood and soundtracked every cool cocktail party back in the day. Their work with @Dionnewarwick is unsurpassed, and Bacharach with Elvis Costello? Forget it. Listen to "God Give Me Strength" right now. #RIPBurtBacharach."
Rob Schneider called him the "Mozart of Pop music, and Seth MacFarlane praised him as "one of the last great classic composer/songwriters." 
Clay Aiken, who was mentored by Bacharach when he was an American Idol contestant in 2003, called him "an icon and a legend."
Ron Sexsmith wrote, "RIP the astoundingly great Burt Bacharach So many of his melodies enriched my childhood and inspired to this day RS."
Rick Astley tweeted, "We use the term 'Legend' too often but in the case of Burt Bacharach it's the only word that fits. RIP Burt, your gorgeous music will live on forever."  
Motown founder Berry Gordy said in part: "I am deeply saddened to hear of the passing of one of the great composers of our time, my dear friend, Burt Bacharach … Over the years, no matter who Burt collaborated with, there was always a recognizable 'Bacharach' sound and magic to his songs. He was a unique writer whose music always touched my heart. I will miss him, but I know Burt's amazing legacy will live on forever."
Elaine Paige said, "His songwriting was part of the soundtrack to my life. Songs such as Alfie, The Look of Love, Arthur's Theme, Close To You & so many more including his only stage musical Promises, Promises. The angels will be singing tonight! RIP Burt."
Jason Alexander tweeted "Burt Bacharach is a singular brilliant light. I've savored and sung his music all my life. I could spot his songs instantly from his beloved piano and horns and his jazzy, unique beats. He left us a treasure trove of song to be cherished. Thank you, Mr. B. #ripBurtBacharach." 
"What do you get when you fall in love? Burt Bacharach," Kristin Chenoweth wrote. "How I will miss him."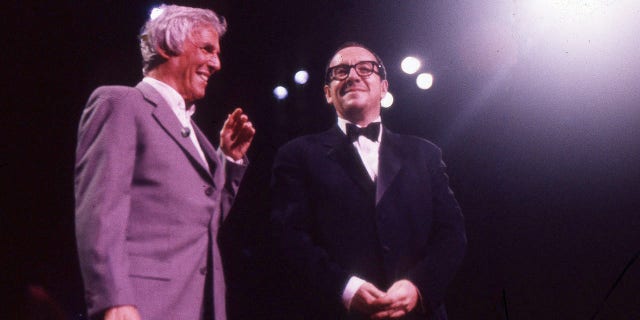 CLICK HERE TO GET THE FOX NEWS APP
Elvis Costello, who just finished a new album out next month with Bacharach called "The Songs of Bacharach and Costello," hadn't commented on social media by Thursday afternoon, but had a pinned tweet advertising the album. 
"I first heard the songs of Burt Bacharach when my family was still living in a basement flat near Olympia in the late 1950's," he wrote. "Never would I have imagined that my admiration for him would grow into a 25-year collaboration and friendship."