Katherine Schwarzenegger shared her thoughts on how she handles criticism of her husband Chris Pratt.
The 33-year-old author told The New York Times she tries to refrain from responding to negative comments made by online critics of the 43-year-old actor.
"I see what people say," Schwarzenegger said. "But I just know that it's so far from the reality."
The California native, the eldest child of former California governor and actor Arnold Schwarzenegger and journalist Maria Shriver, told the outlet being raised in a famous family prepared her to deal with public criticism of her loved ones.
CHRIS PRATT SEEMINGLY RESPONDS TO SOCIAL MEDIA BACKLASH OVER 'HEALTHY DAUGHTER' COMMENTS, PRAISES GOD
However, she acknowledged that "growing up, hearing people say certain things about my parents, my siblings, my extended family" was hard.
Schwarzenegger said her mother warned her against falling into the "never-ending trap" of responding to critics.
Pratt and Schwarzenegger tied the knot in June 2019 after about a year of dating. The two are parents to daughters Lyla Maria, 2, and Eloise Christina, 8 months. The "Avengers" star also shares son Jack, 10, with his ex-wife Anna Faris, 46.
Schwarzenegger told The New York Times she was never asked about her personal life prior to dating Pratt, despite her family's fame.
"I wasn't getting questions about my love life or who I was dating or anything like that," "The Gift of Forgiveness" writer said.
Pratt faced backlash in November 2021 when he praised Schwarzenegger in an Instagram post that mentioned their "healthy daughter."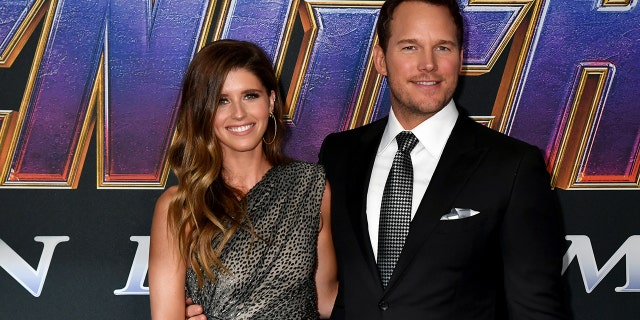 The actor was slammed by some fans who interpreted the message as "insulting" to Faris and Jack, who was born premature and has experienced some health issues over the years.
CHRIS PRATT SLAMMED FOR POST ABOUT 'HEALTHY' NEW CHILD AFTER FIRST CHILD'S HEALTH ISSUES
In June 2022, Pratt told Men's Health magazine he "cried" over the criticism.
"[Ignoring Twitter comments is] a lesson I've learned. It's not a lesson that my son has learned yet," the "Parks and Recreation" alum said.
"I said something like, 'Find someone who looks at you the way my wife looks at me.' And then I gave her some s— in the thing and said, 'But I love you. I'm so thankful for my wife. She gave me a beautiful, healthy daughter,'" Pratt recalled.
"And then a bunch of articles came out and said, 'That's so cringeworthy. I can't believe Chris Pratt would thank her for a healthy daughter when his first child was born premature. That's such a dig at his ex-wife.'"
After the negative backlash, the "Guardians of the Galaxy" star was worried about the lasting impact it would have on Jack.
"That is f—ed up. My son's gonna read that one day," he said. "He's nine. And it's etched in digital stone. It really f—ing bothered me, dude. I cried about it.
"You don't ever wanna get caught complaining or anything 'cause I have so many blessings," he added. "I consider everything a blessing truly in my life. [But] why are they coming after me?"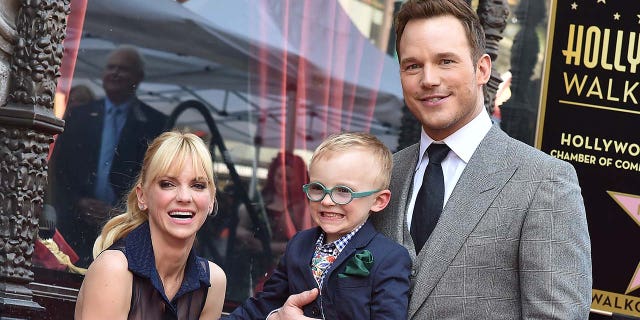 Schwarzenegger has never commented on the incident. However, she took to Instagram to defend her spouse in October 2020 after he was voted the "worst Hollywood Chris" in an online poll that pitted Pratt, Chris Evans, Chris Pine and Chris Hemsworth against each other.
"Is this really what we need?" she wrote on Instagram.
"There's so much going on in the world, and people struggling in so many ways. Being mean is so yesterday. There's enough room to love all these guys. Love is what we all need, not meanness and bullying. Let's try that."
ARNOLD SCHWARZENEGGER GUSHES OVER 'GREAT' SON-IN-LAW CHRIS PRATT: HE'S 'A FANTASTIC GUY'
Several of Pratt's "Avengers" co-stars, including Robert Downey Jr., Mark Ruffalo and Zoe Saldana also defended him and slammed the poll.
Many of the comments on the poll criticized Pratt for not joining a virtual fundraiser for then-U.S. presidential candidate Joe Biden that was hosted by the "Avengers" cast. Social media users speculated he was a fan of then-President Trump, who was criticized by many Hollywood stars.
Pratt has also faced criticism over expressing his religious views. In 2019, he was tied to Hillsong Church, which has been accused of being anti-LGBTQ+.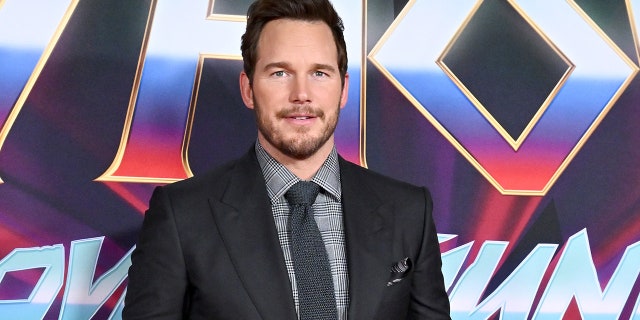 At the time of the allegations, he said, "Nothing could be further from the truth."
CLICK HERE TO SIGN UP FOR OUR ENTERTAINMENT NEWSLETTER
"I never went to Hillsong," he said during his 2022 interview with Men's Health. "I've never actually been to Hillsong. I don't know anyone from that church."
Pratt said he decided not to say that at the time because he didn't want to "throw a church under the bus."
The "Jurassic World: Dominion" actor shared that "really, I'm not a religious person. Religion has been oppressive as f— for a long time." Though he doesn't consider himself religious, Pratt shared that he has faith.
"I didn't know that I would kind of become the face of religion when really I'm not a religious person. I think there's a distinction between being religious — adhering to the customs created by man, oftentimes appropriating the awe reserved for who I believe is a very real God — and using it to control people, to take money from people, to abuse children, to steal land, to justify hatred," he said.
"Whatever it is. The evil that's in the heart of every single man has glommed on to the back of religion and come along for the ride."
Pratt shared that he occasionally attends Zoe Church as well as a Catholic Church that Schwarzenegger grew up attending. In her interview with The New York Times, Schwarzenegger revealed that the two met at Zoe Church.
CLICK HERE TO GET THE FOX NEWS APP
Fox News Digital's Janelle Ash contributed to this report.