It's only one full month into 2023 and the Jonas Brothers are having a resurgence.
The New Jersey family received a star on the Hollywood Walk of Fame and announced their sixth album, named "The Album," was on the way. The brothers teased the possibility of new music and a tour when they performed at AT&T Playoff Playlist Live! on Jan. 7.
While "The Album" has been painted as a Bee Gees-inspired record, Kevin Jonas told Fox News Digital in a recent interview the band was influenced by the disco group's sounds more than anything.
JOE JONAS WANTS TO RE-RECORD THE JONAS BROTHERS' FIRST ALBUM LIKE TAYLOR SWIFT: 'REALLY CLEVER'
"A lot of people connected to that. It's funny, they keep mentioning it. And it's like that's some of the music we grew up on," Jonas explained. "You think about my dad as we're starting to do music he's like, 'there were these three other brothers …' So I mean, they were always an influence and somebody we listen to. But I think it's more about the era, time and the harmonies of it all." 
"But it's not like a tribute album in any capacity. It's pulling from references that we really loved growing up. The album is my favorite piece of work we've done. It's been four years since we made and released music. So, it's time. Ready to get back on the road and in perfect timing for the next football season."
KEVIN JONAS REVEALS THE MEASURES HE AND BROTHERS TOOK TO ENSURE THEY SAW GIANTS WIN SUPER BOWL XLII
Jonas said some tracks were even Bruce Springsteen-inspired. And it makes sense given the New Jersey connection. Jonas and his brothers were born in Teaneck – about an hour's drive from Freehold where the "Born to Run" rocker grew up.
"It's all in there," Jonas said. "But especially Bruce because Bruce is like close to our hearts and minds for many, many reasons. But there's many songs on this album that pull from what we love about him."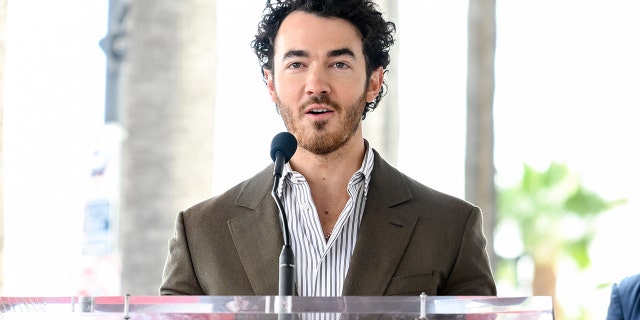 JONAS BROTHERS ON WALK OF FAME STAR, JOKE ABOUT THEIR KIDS FOLLOWING IN FOOTSTEPS: 'WHO'S PAYING FOR THERAPY?'
Much like Springsteen, Jonas never made the permanent move to the West Coast. The Jersey guy told Fox News Digital that the Garden State had always tugged on his heartstrings.
"I was in LA for a little bit. I lived there for periods of my life and time," he said. "Just always had a pull back to New Jersey. It felt good to me. I was really happy that I found a partner whose ecosystem and home base was there. Danielle, with her family and everything, as much as I travel it's nice that I have a family and a support system for her to have when I'm gone so much."
Jonas spoke to Fox News Digital inside State Farm Stadium in what looked like a suite converted into a hotel room. It was just that.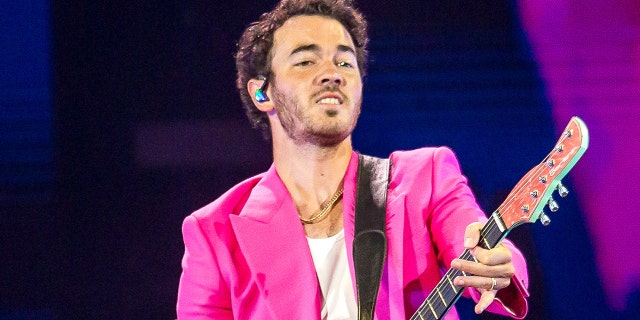 Jonas partnered with Courtyard by Marriott to help give two lucky fans the ultimate Super Bowl experience. Those fans will be able to stay inside the stadium and get a jumpstart on all the Super Bowl preparations. The brand has been partners with the NFL for more than a decade.
Jonas said the two fans do not really know how great they will have it.
"You know what the traffic is like, you know what the lines are like – they're not gonna have to deal with any of that," he said. "That is what made me smile. I was like 'Oh man, they have no idea how good they have it.'"
CLICK HERE TO GET THE FOX NEWS APP
Super Bowl LVII will take place on Feb. 12 at State Farm Stadium in Glendale, Arizona. The game will be broadcast on FOX.