King Charles committed a fashion faux pas at one of the holiest sites of London.
On Wednesday, the British royal and his wife, Camilla, queen consort, visited the historic Brick Lane Mosque in East London. The couple was greeted by a cheering crowd and dancers showering the streets with petals.
The king, 74, made headlines for more than just his royal engagement. When Charles removed his shoes, he revealed a visible hole on his right sock that was immediately captured by an eager photographer. The couple later visited a local restaurant, where Charles was offered a cup of tea. However, the drink was reportedly taken away after he dropped a sugar cube in it.
Christopher Andersen, who has written a book about the monarch, "The King," told Fox News Digital that the father of Princes William and Harry was likely "mortified" by the relatable fashion mistake.
KING CHARLES TRAVELS WITH HIS TEDDY BEAR, CUSTOM-MADE TOILET SEAT, AUTHOR CLAIMS: 'HE WANTS WHAT HE WANTS'
"Charles has always prided himself on his keen sense of style and his impeccably tailored wardrobe of bespoke suits, custom-made shirts and tasteful blazers," Andersen explained. "By the mid-'90s, Charles was already spending six figures annually on clothes."
Andersen said that Charles values his personal style so much that he once allegedly "tore a bathroom sink off the wall" to retrieve "one of his favorite gold cufflinks going down the drain."
CLICK HERE TO SIGN UP FOR THE ENTERTAINMENT NEWSLETTER
"He became so enraged," Andersen claimed.
"As for the hole, Charles, ever the champion of sustainability, is not above having things mended. [He] has had favorite suits, tweed jackets and cashmere overcoats resewn and patched up. Even the childhood teddy bear he travels with is still regularly restuffed and stitched back up, a task that for decades was reserved exclusively for the king's beloved nanny, Mabel Anderson."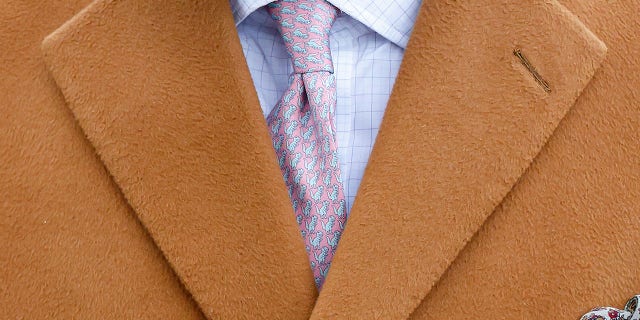 "In the end, for the king to be seen with a hole in his sock at a time of great financial hardship for most of his subjects is probably a good thing," Andersen added.
For his latest book, Andersen spoke to numerous palace insiders and those who've known the former Prince of Wales or worked with him closely over the years. In it, he claimed that Charles' childhood teddy bear traveled with him well into his 40s. And whenever "Teddy" lost a button or "began to fray," his former nanny was called upon to bring him back to health.
DOES KING CHARLES, 74, STILL TRAVEL WITH HIS CHILDHOOD TEDDY BEAR? AUTHOR CLAIMS TO KNOW THE TRUTH
He described the eldest son of the late Queen Elizabeth II as "one of the most eccentric sovereigns Great Britain has ever had."
"Charles has always insisted that his whims and idiosyncrasies be catered to throughout each day," Andersen claimed. "Every morning, his valet carefully lays out his clothes, squeezes the toothpaste from a silver dispenser onto the monarch's monogrammed toothbrush, shaves the king's face with Penhaligon's Blenheim Bouquet shaving cream, helps him into his pants, buttons up his shirt, ties his tie, laces up his shoes and helps him into his jacket. At the end of the day, the process is reversed, with the valet also drawing the king's bath and laying out his silk pajamas."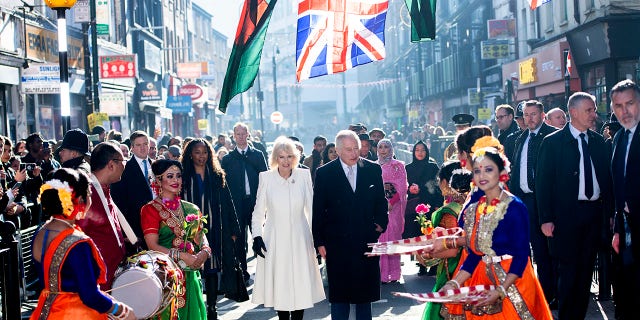 Andersen previously told Fox News Digital he was delighted to learn that his childhood "Teddy" isn't the only accessory that is said to join Charles during his travels. Andersen claimed in his book that the king's valet must carry his hand towels, Kleenex Premium Comfort brand luxury toilet paper and a custom-made white leather cushioned toilet seat. Charles reportedly also uses his own plates and utensils, and a chef accompanies him to prepare separate dishes.
"We used to joke that he was afraid of being poisoned," a longtime friend claimed to Andersen. "But he really is just accustomed to getting precisely what he wants when he wants it, regardless of how that makes other people feel."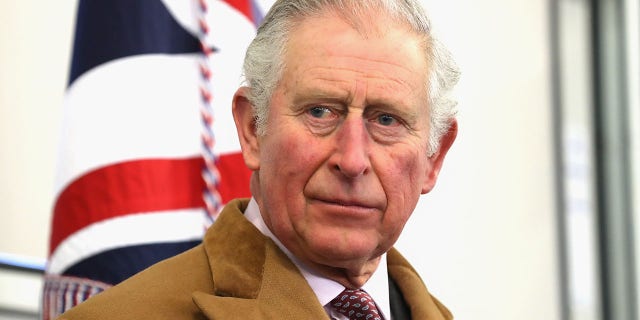 Andersen also claimed the king prefers a dry martini, and salt must be served in a small silver bowl with his crest, never a shaker. He noted that while Charles himself denied traveling with his own toilet seat in 2018, "several royal protection officers and staff" insisted he does.
KING CHARLES III CORONATION DETAILS REVEALED; NO INSIGHT INTO PRINCE HARRY AND MEGHAN MARKLE'S ATTENDANCE
"He also travels with an ice cube tray that only makes round ice cubes," Andersen claimed. "He insists on round ice cubes because square ones make too much noise. The Queen Mother did the same thing, and the queen did the same thing. … When he shows up at someone's house for a dinner party, he brings his own chef to make a separate meal for him. He has a very interesting, quirky lifestyle. … [He's] a very multidimensional character."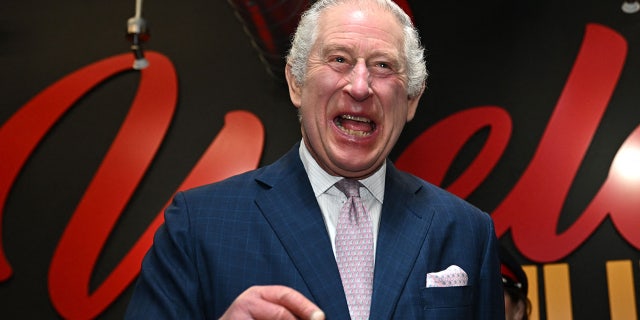 A spokesperson for Buckingham Palace didn't immediately respond to Fox News Digital's request for comment at the time of the book's publication. However, a spokesperson previously told Fox News Digital, "We don't comment on such books."
Last month, Buckingham Palace announced that Charles' coronation ceremony will be a three-day event, beginning May 6 and ending May 8. The king and queen consort will be coronated at Westminster Abbey May 6.