Leonardo DiCaprio sparked new rumors about his romantic life with a simple photo.
The actor was photographed sitting next to model Eden Polani at an album release party last week, but DiCaprio and the 19-year-old model are not dating, Fox News Digital has learned. 
Even though they're not an item, the photo sparked a twitter frenzy, with users calling out DiCaprio for his pattern of dating younger women.
A LOOK BACK AT LEONARDO DICAPRIO'S GIRLFRIENDS
"Leonardo DiCaprio (almost 50 years old) is hanging out with a 19 year old girl who was a child just a few years who, and wasn't even born when the film Titanic came out, smh," wrote Dr. Charlotte Proudman.
"So, Leonardo DiCaprio is nearly 50 and dating somebody who went to prom on Zoom," Uju Anya tweeted.
Another user compared DiCaprio to comedian Dane Cook, 50, who is engaged to Kelsi Tayor, 24.
While another commented on DiCaprio's overall history.
"Leonardo DiCaprio is a weirdo," wrote B.W. Carlin. "As someone who works with college students, and has worked with seniors in high school, he is a weirdo. Legally adults? Yes. Is he doing anything illegal? No. Is he a weirdo? Yes."
The "Titanic" star is well known for his preference to date younger women and seemingly tends to stop the relationship around the time they turn 25.
CLICK HERE TO SIGN UP FOR THE ENTERTAINMENT NEWSLETTER
DiCaprio was most recently linked to 23-year-old Victoria Lamas, daughter of "Falcon Crest" star Lorenzo Lamas.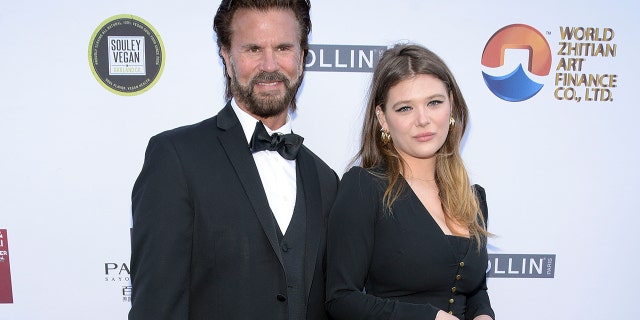 Lamas' father told The New York Post in late 2022 his daughter was very "smitten" with the Oscar-winning actor, but later said, "They're friends, they're not in a serious relationship."
Before the Lamas rumor, DiCaprio was officially dating model and actress Camila Morrone. The pair broke up in August 2022 after four years together, when Morrone was 25.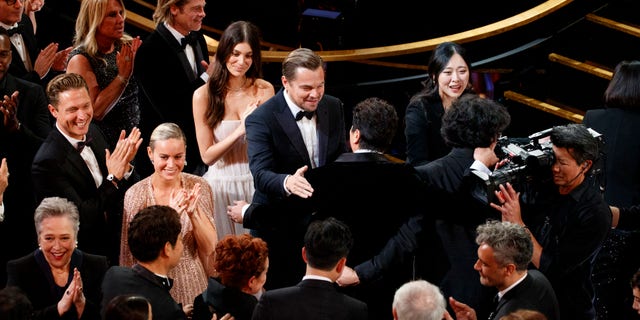 Morrone commented on the age gap between her and DiCaprio in a 2019 interview in The Los Angeles Times. 
"There's so many relationships in Hollywood – and in the history of the world – where people have large age gaps," the actress said at the time. "I just think anyone should be able to date who they want to date."
CLICK HERE TO GET THE FOX NEWS APP
DiCaprio previously dated Tom Brady's ex, Gisele Bündchen, beginning when she was around 19 years old and he was 25. They broke up when she was 23.
He also dated model Bar Refaeli. Their relationship began when she was 20 years old and he was 30, and ended around the time she turned 25.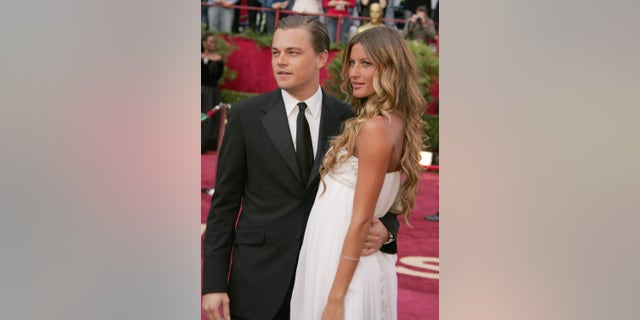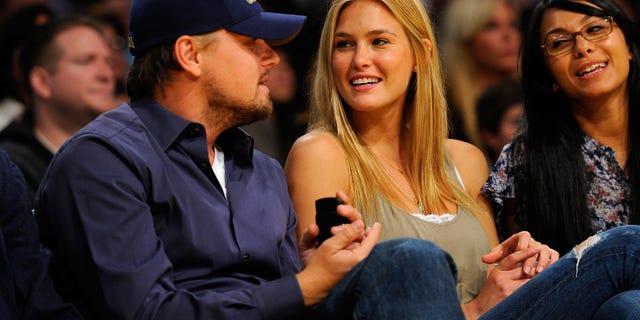 Despite the current rumors, DiCaprio does not appear to be dating anyone at the moment. 
In January, the actor was spotted on a yacht in St. Bart's with multiple bikini-clad women, enjoying time with friends.