Meghan Markle may be secretly wishing Prince Harry spared the world from sharing details about his first time.
On Sunday, Sasha Walpole alleged that she was the "older woman" in the Duke of Sussex's memoir "Spare" who took his virginity. The Sun reported that the now-40-year-old was 19 in the summer of 2001 when she had a "wham-bam" with her pal, who was 17 at the time. The former horse groomer at Highgrove, now a digger driver and mother of two, told the outlet "there's no regret" because "it was a moment of madness and life is about experiences."
A spokesperson for the Duke of Sussex did not immediately respond to Fox News Digital's request for comment.
Royal commentator and bestselling biographer Robert Jobson took to Twitter on Sunday and shared that Walpole "seems down to earth telling 'her truth' for cash."
PRINCE HARRY'S SEX STORY QUESTIONED BY RUPERT EVERETT: 'I KNOW WHO THE WOMAN HE LOST HIS VIRGINITY TO IS'
Loving the interviews with Harry's "older woman" in @TheSun & @mailplus – She seems down to earth telling "her truth" for cash. Not sure Meg will like #SashaWalpole telling @piersmorgan @TalkTV that the Harry she knew seems under a spell. But "H" started it by writing about her.

— Robert Jobson (@theroyaleditor) February 5, 2023
"Not sure Meg will like #SashaWalpole telling @piersmorgan @TalkTV that the Harry she knew seems under a spell. But 'H' started it by writing about her," he added.
Markle, a former American actress, became the Duchess of Sussex when she married Harry, 38, in 2018.
Christopher Andersen, author of "The King," told Fox News Digital he is not surprised Walpole would come forward and out herself despite Harry not identifying the mystery woman from his open-air tryst.
"Sasha Walpole says that she was surprised Harry wrote about their romp behind a pub in such vivid detail — with equestrian metaphors, no less! — and she wanted to tell her version of events. Why not?" said Andersen. "I have to say Harry was a tad misleading when he said he lost his virginity to an 'older woman,' implying a Mrs. Robinson situation when in fact Sasha was only two years older than Harry… They were also friends at the time — teenagers who had too much to drink at a party — and Sasha's recollection of events seems decidedly less racy than Harry's."
CLICK HERE TO SIGN UP FOR THE ENTERTAINMENT NEWSLETTER
However, unlike Jobson, Andersen does not feel Markle, 41, will gawk at Walpole's revelation. He noted that with the U.K. press on the hunt to find out who Harry was referring to, it was only a matter of time before she came forward.
"It's hard to imagine that either Meghan or Harry was surprised that Sasha would step forward," Andersen explained. "If she hadn't, Britain's doggedly determined reporters would have tracked her down anyway. I'm sure these adolescent fumblings in a field will simply strike Meghan as sweet and endearing."
"Unfortunately, the press in the U.K. is spinning the Sasha Walpole story as one more example of how Harry is somehow making a fool of himself — undermining the dignity of the monarchy, making his father the king miserable, that sort of thing," he shared. "Americans will just see it all as extremely entertaining — part and parcel of the whole royal sideshow."
According to Harry, the incident occurred when he was a student at Eton.
'REAL HOUSEWIVES' ALUM CLAIMS SHE DATED PRINCE HARRY WHEN HE WAS 21 AND SHE WAS A 34-YEAR-OLD MOTHER OF TWO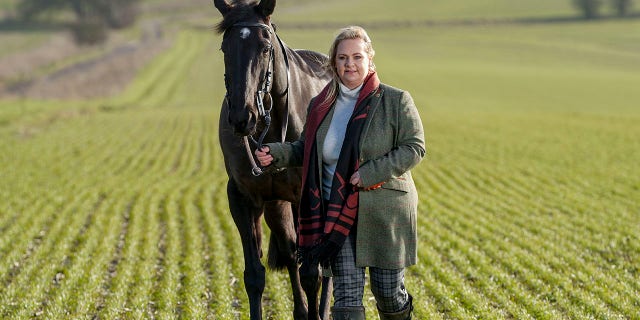 "Inglorious episode," wrote the youngest son of King Charles III. "She liked horses, quite a lot, and treated me not unlike a young stallion. Quick ride, after which she'd smacked my rump and sent me to grace. Among the many things about it that were wrong. It happened in a grassy field behind a busy pub."
It was suspected that Harry lost his virginity to Elizabeth Hurley, who is 19 years older. However, the British model and actress, now 57, has vehemently denied the speculation.
In November, "Real Housewives" alum Catherine Ommanney claimed she had a month-long fling with Harry when she was a 34-year-old mother of two. She noted that he was 21 at the time.
"A relationship was the furthest thing from my mind," she added.
ELIZABETH HURLEY SPEAKS OUT ON RUMORS THAT SHE TOOK PRINCE HARRY'S VIRGINITY WHEN HE WAS A TEENAGER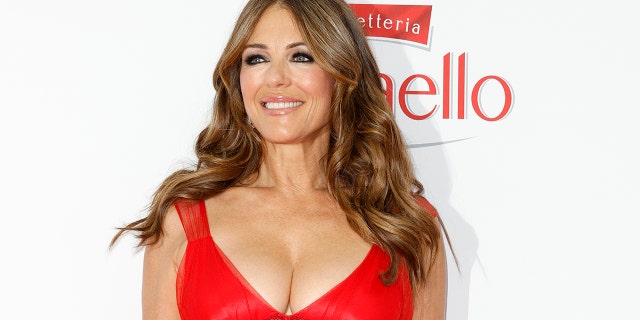 On Friday, Rupert Everett insisted to The Telegraph, "By the way. I know who the woman he lost his virginity to is. And it wasn't behind a pub. And it wasn't in this country." However, a source close to the Duke of Sussex told the outlet, "Amazing that he would know such a personal detail better than Prince Harry himself."
Kinsey Schofield, the host of the "To Di For Daily" podcast, told Fox News Digital she is "at a complete loss" when it comes to the story of Harry's "pub romp." She noted that Harry, who has long had a distaste for the ruthless British press, "opened up this can of worms" by including the salacious story in the book.
"He would be horrified if someone published a book detailing losing their virginity to Meghan Markle – with a smack on the behind," she said. "The hypocrisy astounds me."
"There are a few reasons you would come forward with something like this," she explained. "Sasha says it was to stop the search. And with people like Rupert Everett making claims… the search was about to heighten! Sasha called off the dogs. Additionally, it pays well to be a tabloid feature in the U.K. This could be a start of an entirely new career for her. Maybe she will appear on reality tv going forward or write her own book. A heartbroken blonde burned by an ex is swept off of her feet by a bad boy prince for the night? That's a Lifetime movie I would watch!"
PRINCE HARRY'S TOP 5 '60 MINUTES' BOMBSHELLS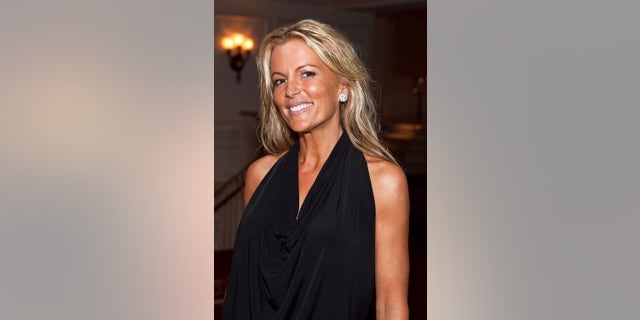 "Poor Queen Elizabeth – I love and miss her but am certainly glad she isn't here to see this!" Schofield added.
The encounter allegedly took place in a field behind the Vine Tree Inn, where they both had been drinking while celebrating Walpole's birthday. After downing shots of tequila, Baileys and sambuca, the two headed outside. According to The Sun, Harry wore boxers and once their fling concluded, they made their separate ways back to the bar. Meanwhile, Harry's security was searching for the prince.
"I don't understand why he went into such detail," Walpole told the outlet. "He could have said that he lost his virginity and left it at that. He has done this to my privacy because I was going to keep my head down and not talk about it. If it wasn't in the book none of this would be happening."
Walpole also noted that she decided to tell her father what had transpired between her and the royal after the book came out. She said this was to prevent the possibility that the patriarch would hear about it from someone else.
MEGHAN MARKLE'S HALF-SISTER WANTS PRINCE HARRY TO TESTIFY IN DEFAMATION LAWSUIT OVER OPRAH WINFREY TELL-ALL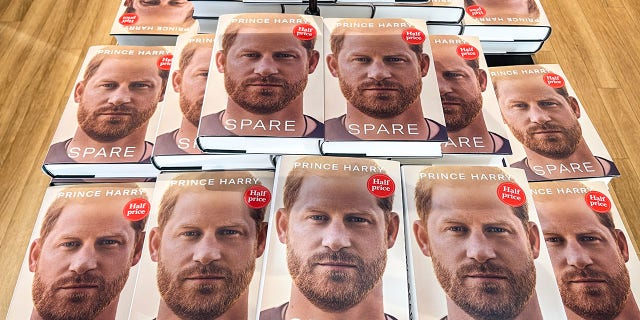 "Harry has put it out there," she said. "My parents' concern is for my safety. They just want me to be OK… I've kept this a secret for 21 years. I would never have said anything if he hadn't put it in his book. I have to say it in my words."
Schofield said she does not doubt that Markle "is left feeling a little embarrassed."
"People are laughing at their expense," she said. "And Meghan is older than the 'older woman' Harry describes. Meghan has likely never hit the yoga mat harder."
Schofield also pointed out that following "Spare," the Sussexes should brace themselves for more people coming forward to either confirm or refute Harry's explosive claims.
MEGHAN MARKLE, PRINCE HARRY AT RISK OF HAVING ROYAL TITLES CHALLENGED BY PARLIAMENT LEADER, EXPERT CLAIMS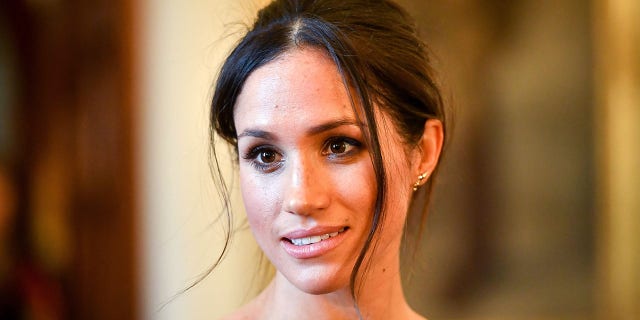 "Harry unleashed a world of chaos with this book and that's why I suspect we will only see him attend the coronation," she said. "Meghan does not want to be put on display like a show pony after such an embarrassing year. They wanted to be change-makers but have become the butt of the joke."
Royal commentator Hilary Fordwich told Fox News Digital that she was disappointed Harry would share a story that would spark media scrutiny when Walpole stayed silent for years.
"This 'first' kept her side of the 'deal' by remaining discreet, her stealthy silence one would think Harry, ever protective of his privacy, would have appreciated," said Fordwich. "But what about her? How did she find out? Not as one might expect from a gentleman, from Harry himself, but unfortunately via a friend in a WhatsApp message… Yet there are two sides to this. Harry didn't name Sasha, she needn't have come forward at all. Why did she? Well, given the 'ticking time bomb' she's opted for control management, she wanted to get ahead of the situation before it took control of her."
"Perhaps after being betrayed by Harry himself, she feared other erstwhile friends in their… set coming forth likewise," Fordwich continued. "There are others, among their set, who have claimed that there was another, a rather 'older' woman, older than the two-year age gap between Harry and Sasha. [But] the one person to certainly lose in all of this is Meghan. Few women relish hearing of the former exploits of their husbands. Now with Sasha coming forward and potentially others, it's all rather unseemly, to say the least."
PRINCE HARRY, PARANOID ABOUT THE PRESS, CARRIED OUT 'LOYALTY TESTS' THAT LEFT PALACE AIDES 'EXHAUSTED': BOOK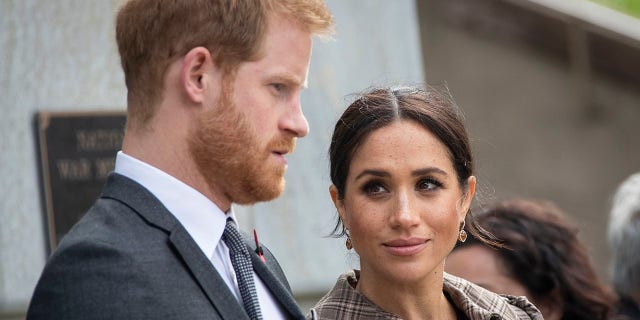 "Spare," which hit bookshelves on Jan. 10, sold more than 3.2 million copies worldwide after just one week of publication. According to Penguin Random House, it sold 1.6 million copies in the U.S. alone. The British publisher announced last week that "Spare" sold 400,000 copies in the United Kingdom in all formats — hardback, e-book and audio — on its first day.
The Associated Press contributed to this report.