Meghan Markle's estranged half-sister, Samantha Markle, wants Prince Harry to testify in her defamation case against the Duchess of Sussex.
According to court documents obtained by Fox News Digital on Monday, Samantha has demanded the Sussexes to take the stand after allegedly making "false" statements in their 2021 interview with Oprah Winfrey. The televised tell-all was viewed by nearly 50 million people globally.
In the paperwork filed on Friday, Samantha noted that she wants the couple to be deposed in separate interviews. The documents said that "to date, the Duchess has not agreed to schedule one single deposition."
In addition to the Sussexes, the 58-year-old has requested the depositions of her father Thomas Markle, former royal aide Jason Knauf, her daughter Ashleigh Hale and online security expert Christopher Bouzy.
MEGHAN MARKLE SUED BY HALF-SISTER OVER OPRAH WINFREY TELL-ALL INTERVIEW
In 2022, Samantha sued her famous sibling for allegedly making "false" statements in her interview with Winfrey, 69. She accused the former American actress of defamation "based on demonstrably false and malicious statements" made in the sit-down on March 7, 2021. Samantha alleged that the duchess' "lies" were "designed to destroy [her] reputation" and have subjected her to "humiliation, shame and hatred on a worldwide scale."
Samantha wants the former "Suits" star to admit she lied about their relationship and upbringing to sell a "rags-to-royalty" narrative. She alleged that Markle lied about being an "only child," as well as the last time they saw each other. Samantha claimed that Markle falsely stated the elder sibling changed her last name to Markle after she began dating Harry, 38. The women share the same father, 78.
Markle became the Duchess of Sussex when she married the British prince in 2018.
"Defendant was not forced at the age of 13 to work in low-paying jobs to make ends meet; Defendant attended elite and expensive private schools and dance and acting classes in Los Angeles paid for by her Father; Mr. Markle also paid for all of Defendant's college education at Northwestern including tuition, rent and living expenses and even took out loans to cover the considerable cost," Samantha previously alleged.
CLICK HERE TO SIGN UP FOR THE ENTERTAINMENT NEWSLETTER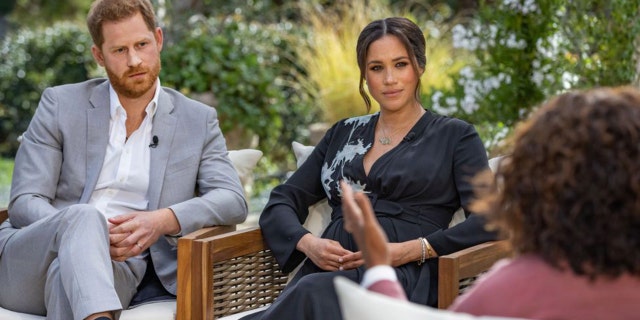 She is seeking damages in excess of $75,000.
Markle's attorney Michael Kump didn't immediately respond to Fox News Digital's request for comment. In 2022, he told Fox News Digital the lawsuit was "baseless."
"This baseless and absurd lawsuit is just a continuation of a pattern of disturbing behavior. We will give it the minimum attention necessary, which is all it deserves," Kump said at the time.
Much of the drama surrounding the Markle family dates back to 2018. Samantha and her brother, Thomas Markle Jr. revealed they were "baffled" when the royal couple allegedly snubbed them from the wedding guest list. In the days leading up to the wedding and following the nuptials, Samantha was vocal about her frustration with the duchess and her actions toward the family.
SAMANTHA MARKLE: DAD PAID FOR 'EVERY PENNY' OF ESTRANGED SISTER MEGHAN'S 'NORMAL' CALIFORNIA UPBRINGING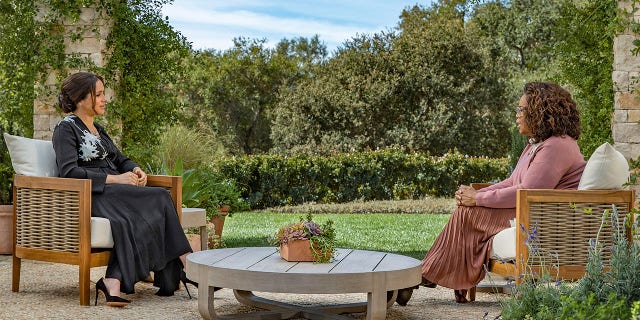 During her sit-down with Winfrey, Markle addressed the tension within her family. At the time, it was reported that Samantha was writing a memoir titled "The Diary of Princess Pushy's Sister."
"I think it'd be very hard to 'tell all' when you don't know me," Markle claimed to the media mogul. "This is a very different situation than my dad – when you talk about betrayal, betrayal comes from someone that you have a relationship with, right? I don't feel comfortable talking about people that I really don't know."
"The last time I saw [Samantha] was 19 years ago, and before that, 10 years," Markle shared. "She changed her last name back to Markle I think… only when I started dating Harry. So I think that says enough."
Markle, who was pregnant at the time with her daughter Lilibet, said that she "grew up as an only child" and wished she "had siblings."
QUEEN ELIZABETH THE PEACEMAKER: MONARCH URGED MEGHAN, HARRY TO REUNITE WITH HER DAD THOMAS MARKLE, BOOK SAYS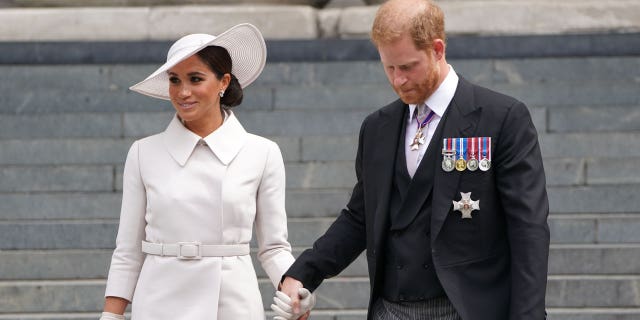 "That's why I'm so excited to be pregnant — so that [my son] Archie has someone," she noted.
In early 2020, the Duke and Duchess of Sussex announced that they were quitting royal duties and moving to North America, citing what they said were the unbearable intrusions and racist attitudes of the British media. They now reside in Montecito, California, with their two young children.
Fox News Digital's Melissa Roberto and Madeline Coggins contributed to this report.