Molly Sims maintains her model body in many ways.
The "Vegas" star shared on her Instagram stories that one of her go-to's is bone broth, and she showed a picture of a mug filled with it.
She wrote, "Anti-ageing [sic], good for digestion and gut, helps my joints after workouts, better sleep… this has been game changing for me."
According to a 2019 Women's Health article, listing similar benefits as Sims, broth could aide in digestion, boost joint health as well as provide potential immune system and glowing skin support.
The 49-year-old also shared a look at her many in-office beverages, which she joked that her staff teased her about.
In the video, she showed herself drinking lentil soup, which she says is "in and of itself a drink," ice water, chai and a glass of rose, which happens to be from Cameron Diaz's line of wines.
"Have a little rose lunch now and then," she joked.
CLICK HERE TO SIGN UP FOR THE ENTERTAINMENT NEWSLETTER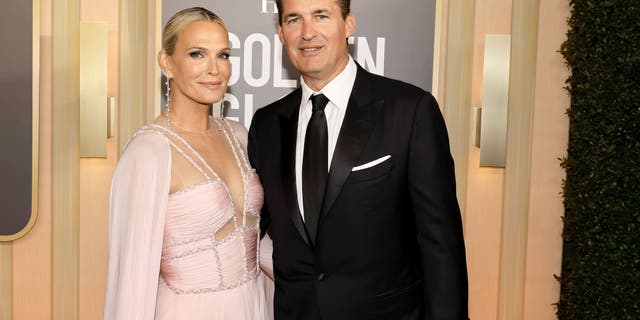 Sims recently shared photos of a girls' trip she took with friends to Cabo San Lucas, Mexico.
In one post, Sims sported a black bikini, and another in a pink bikini alongside a friend of hers. In the caption for the pink bikini, she wrote, "Vanderbilt Freshman '91 and still going!"
CLICK HERE TO GET THE FOX NEWS APP
The former Sports Illustrated model is married to Netflix executive Scott Stuber. The couple have three children: Brooks Alan, 10, Scarlett May, 7, and Grey Douglas, 6.