Tina Cole can vividly recall the last time she saw her former co-star and great love, Don Grady.
It was 2008 and the pair had reunited under somber circumstances. Beverly Garland, who played Fred MacMurray's second wife on their CBS TV series "My Three Sons," had passed away at age 82.
"The last time I saw him was at Beverly's funeral, her memorial," Cole told Fox News Digital. "I don't know if he knew he had cancer at that time. He looked wonderful. It was a little awkward. We gave each other a big hug. And then I found out from a writing partner of his, through my sister actually, that he had cancer. And it was hard because I didn't know if I should say something because he didn't tell me personally. But I wrote to him. And he wrote me back. He said, 'Anything I have to say would not do either of us any good.' And he said, 'I will always love you.'"
"We had both moved on," the actress shared. "He was very much in love with his wife and [had] two great kids. But he said something really sweet to me. He said, 'You set the bar very high.' That was a lovely thing to say. And like three weeks later, he was gone."
'MY THREE SONS' STAR TINA COLE DITCHED TWIN BEDS WITH ON-SCREEN HUSBAND DON GRADY
Grady, a musician and actor who first got his start as a Mouseketeer on "The Mickey Mouse Club," passed away in 2012 at age 68. Cole, now 79, recently wrote a memoir about her life and career titled "My Three Lives." In it, the daughter of musician Buddy Cole and Yvonne King of the singing King Sisters claimed that she and Grady had fallen in love on the set of "My Three Sons," but a lasting romance wasn't meant to be.
"He was a wonderful man," said Cole while fighting back tears. "He was a wonderful husband and father and an amazing talent. His music was just wonderful. He could play anything. He could fix anything. He was just a real Renaissance man."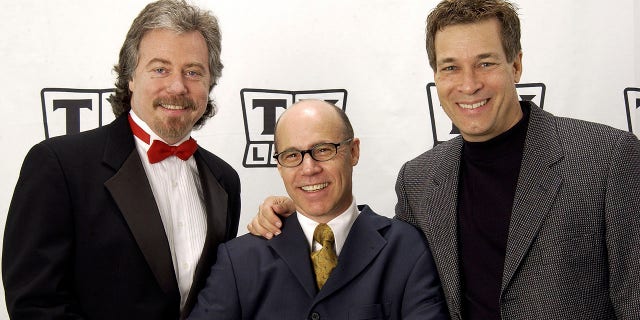 But it wasn't love at first sight for the stars. While "My Three Sons" first premiered in 1960, Cole joined the cast in 1964. The sitcom tells the tale of widower Steve Douglas (Fred MacMurray), who raises three sons with the help of his father-in-law and the boys' great-uncle. Cole said Grady was disappointed that she was his on-screen love interest.
"He didn't think I was right," Cole chuckled. "He wanted Ronne Troup, Peggy Lipton – you know, [a] tall, thin, long-haired kind of surfer girl. And here I am, this bouncy, round little bubbly thing. Luckily, I didn't know that because that would've been really awkward. But the first week of shooting… we had to do a lot of making out, a lot of necking. We kept bumping noses and didn't know which way to turn. It was just awkward. Of course, I didn't know that Don was not crazy about me for his character."
CLICK HERE TO SIGN UP FOR THE ENTERTAINMENT NEWSLETTER
Director Frederick De Cordova yelled "cut" and sent everyone away – except for Grady and Cole.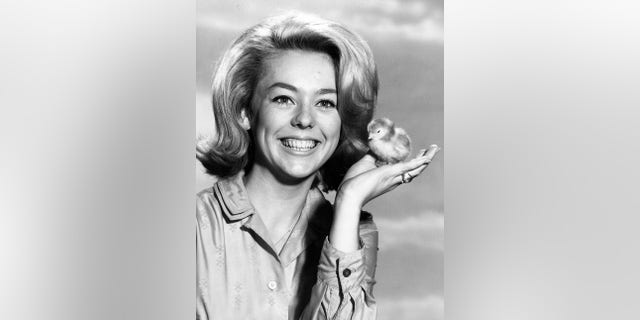 "He said, 'You guys need to look like you like each other, so go back into the corner of the sound stage and practice kissing,'" she recalled. "And so we did… For like half an hour we had to learn how to kiss… I think the scene turned out very well, actually. And then two years later when Don and I actually fell in love for real, he said, 'I almost wanted to quit because they were casting you.' That would've been awful!"
Cole claimed she first noticed sparks with Grady as the two became closer. She would often head to his home where they rehearsed for telethons. At the time, her marriage to TV producer Volney Howard III was deteriorating.
"It was a moment where we both kind of just went, 'Oh my gosh, this is different than what we've been playing for two years,'" said Cole. "I was separated, but not really ready to give up the marriage. We just realized, 'Well, we can't do that.' And then in the next month or two, I realized that my marriage was over, and I was falling in love with him."
'MY THREE SONS' STAR BARRY LIVINGSTON TALKS 'HOLLYWOOD MUSEUM SQUARES,' FAVORITE WILLIAM FRAWLEY MEMORY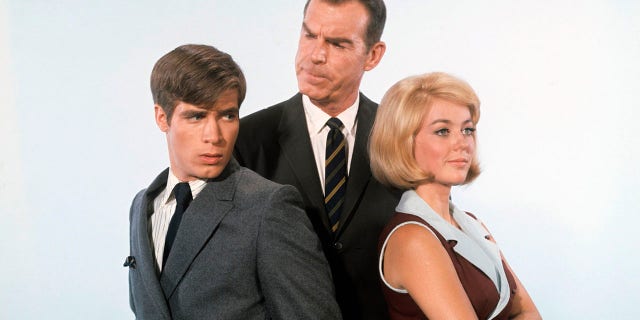 Cole's relationship with Howard officially ended in 1970. However, Cole claimed she turned down Grady's marriage proposal.
"I wasn't ready," she admitted. "I was still attached to the idea that marriage is supposed to be forever. There were moments when my ex-husband and I still got together because of our son. We got together for the holidays and things like that. I just wasn't ready… [And Don] had moved an hour and a half, two hours away. I wasn't ready to leave my home, my family, my career – all of that. It was just very scary to me. And yet I loved him with all my heart. Isn't that sad?"
It wasn't the only loss Cole endured at the time. "My Three Sons" abruptly came to an end in 1972.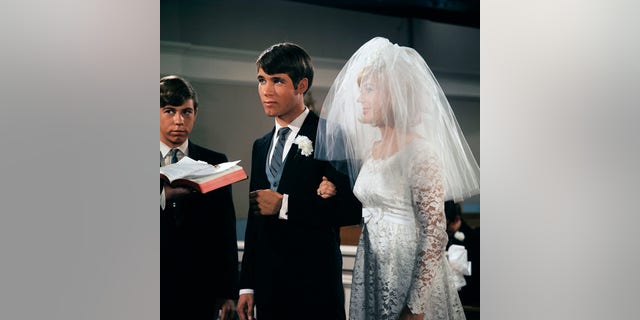 "Fred Silverman had taken over programming," Cole explained. "And very loudly he said, 'I do not like all these little family shows.' You know, 'My Three Sons,' 'Petticoat Junction' – those kinds of shows. He did everything he could to get rid of us. Our ratings were still good, but he moved us to a different time slot on a different day. And finally, he said, 'I don't care if people like them – they're gone.'… We wrapped up all of our scenes and we went, 'See you next year!'
'MY THREE SONS' STAR TIM CONSIDINE MOURNED BY CASTMATE BARRY LIVINGSTON: 'I'LL MISS HIM GREATLY'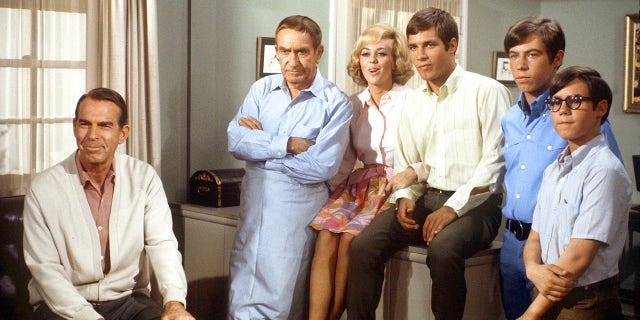 "But then we got a notice that the show wasn't being picked up," Cole continued. "We still had ideas for the show, but then it was canceled. We never had a goodbye party. We didn't do a closing show or any kind of series finale. We were just gone – evaporated. It was really sad because the cast had become my family… Everybody was just wonderful. I loved it."
Cole claimed that after she turned down Grady's marriage proposal, he asked her to move in with him. She declined. Ready to settle down, Grady married Julie Boonisar in 1976. It wouldn't be until 1977 when Cole and Grady found themselves filming a reunion special for "My Three Sons" and "The Partridge Family."
"It was still there," said Cole about their feelings for each other. "He looked at me after the shoot and said, 'I made a mistake. I will call you when I'm free.' And he did. I was thrilled. And then I asked him to marry me. And he wasn't ready. It was really far crossed, you know?"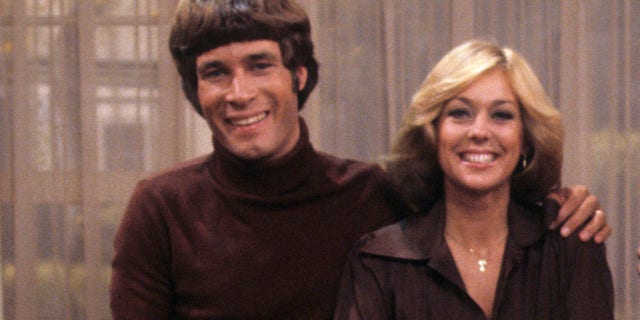 Cole believed there were several reasons why Grady wasn't ready to commit after his marriage ended in 1979. For starters, she believed Grady felt uneasy being around her showbiz family.
'MY THREE SONS' STAR TIM CONSIDINE DEAD AT 81
"There are a lot of us, and they all loved him," she said. "He fit in, but he didn't feel as comfortable as I thought he did."
And there was another factor, she noted.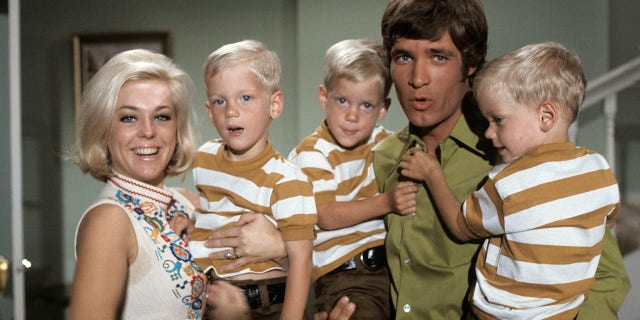 "He was against organized religion," Cole alleged. "He was very spiritual, but I'm a devout Latter-day Saint [follower]… I think that foundation was missing. Maybe that's one of the reasons I hesitated, but there was also a point where I just said, 'I love this man. I can deal with the other things.'"
"He was moving again to New York – even further than he had been," Cole recalled. "He said, 'Come with me.' I said, 'Yes, as your wife I will.' And he said, 'No, as my friend.' And I said, 'I can't.' He was not very happy when I started dating Beverly Garland's stepson. He was pretty angry about that. But he had left."
DAWN LYN, FORMER CHILD STAR ON 'MY THREE SONS' AND LEIF GARRETT'S SISTER, IN A COMA AFTER BRAIN SURGERY
Grady said "I do" once more to Virginia Lewsader in 1985. That union lasted until his death.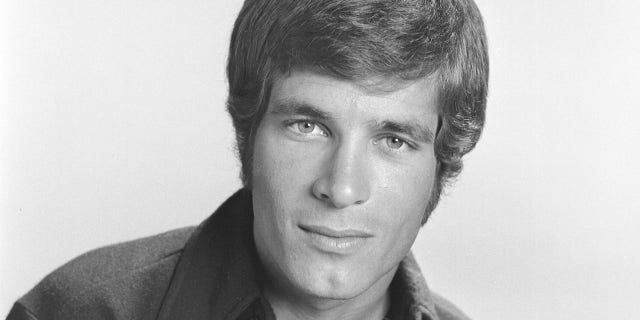 Today, Cole is a proud "nana" who devotes her time to family. She was previously the director of the Sacramento Children's Theater. But she hasn't ruled out the idea of acting on screen again.
"I look at these Hallmark and Lifetime [movies]," she said. "I think, 'They need a grandma. They need a shop owner, a mayor, or whatever.' I could do that. I'd like to get back to that."
She also hasn't given up on the possibility of finding love again.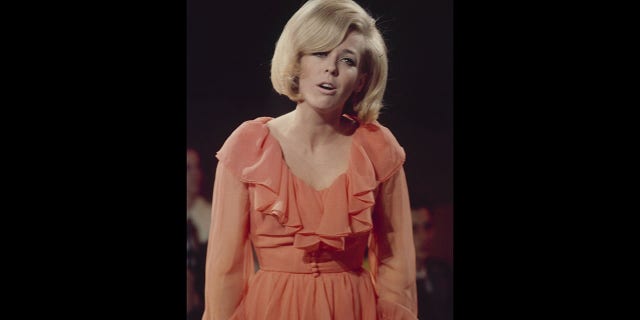 "I would love a partner," she said. "I keep joking, 'I haven't met a man I'd trade a good book for.' And I'm OK with that. It's an attitude. Happiness is a choice. And I hope that that is the takeaway from my story."