COMMENTARY: If you are the CEO of Penguin Random House and the one that signed the ex-royal known as Prince Harry you, yes, even you, must be wondering what exactly you got for all those bucks. And the shareholders, looking at declining profits in a difficult market, may be looking at this laughable book as a ghastly mistake. 
Pity the staff at the publisher who must be wondering where the ax will fall now that it's failed to hit the mark and recoup any initial costs from the multimillion-dollar dish out.
JR Moehringer is the ghostwriter with the dubious honor of having the willpower to sit and listen to the dross, all the while turning it into a book. He deserves a medal, and yet somehow has turned this into a potboiler that would make a 1940s Joan Crawford script seem like a Pulitzer Prize winner. 
JR tries his best, but as we see page after page what stands out is this rip-roaring dullness of Prince Harry and his cable TV actress wife Meghan Markle, lost in a world of therapist speak and claptrap that is totally unrelatable to the wider audience. 
PRINCE HARRY TALKS KING CHARLES PATERNITY RUMORS IN NEW BOOK 'SPARE'
Half the problem is the story, or lack of one. Harry is vastly privileged and can't get over the fact that he managed to land, at best, a dubious B-list actress with an ill grip on reality. Now, people can claim what they wish, but Meghan Markle lying openly to the British courts about the involvement with "Finding Freedom" speaks volumes about her character and what this book reveals is that he believes anything and everything that is placed before him via Meghan Markle. 
No matter how cheap the book is, and it's cheap now despite the bestseller lists, etc., where does Harry go from here? From attacking the queen to dishing on Kate Middleton, no stone is left unturned in regard to this dire story, but one has to wonder, where does Harry go next?
Let's not forget his new Netflix show about leaders died quickly, and even the trashy reality TV show dropped out of the top 100 faster than the speed of light.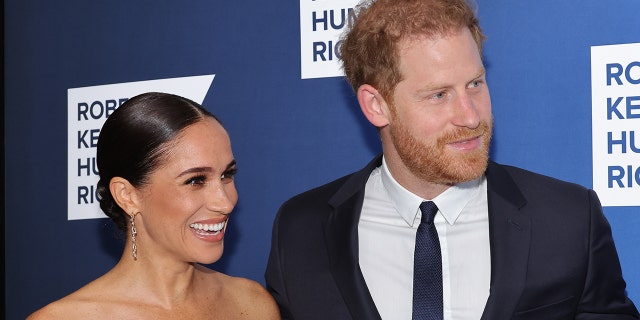 Make no mistake though, Meghan Markle is one hell of an actress. Yes, you heard right, after all she has convinced Harry of so many things, and he believes them.
The funniest to me was this quote from Harry about how he took his actress wife to the grave of his late mother Princess Diana and very quietly and serenely, he caught her placing her hands on the gravestone and, eyes closed, asking for, not the code for the safe with the diamonds or the missing tiaras, oh no, but guidance. I mean really.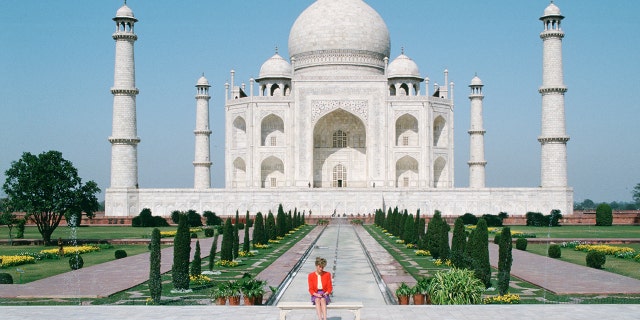 The other howler was how he suggested to her that it would not be a great idea to have her picture at the Taj Mahal like his mother did with this famous and global picture that, unless you were living in a cave with Bin Laden, everyone has seen. Not Megs though. Oh no, she stood wide-eyed and misty and claimed she had never seen it. 
The whole thing is a joke, I mean she knew Princess Eugenie and yet Harry claims she had no idea that Prince Andrew stood next to the queen when they first met at a function. So make no mistake, love is blind but in the case of Prince Harry, also add in stupid, too.
CLICK HERE TO SIGN UP FOR OUR ENTERTAINMENT NEWLSETTER
It's said that Harry, after having a fight with his brother Prince William in Nottingham Cottage – and this is an important detail as it fills words and pages up – ran not to his family or indeed his wife, but to his therapist, who he claimed helped him, yet at the same time failed to help his wife who had suicidal thoughts and received no help.
Remember well, that is the problem. Full of inconsistencies and one-sided stories, and so like all dish-and-tell books that fail to rise, this one will be the biggest turkey in many years that Penguin has been left with.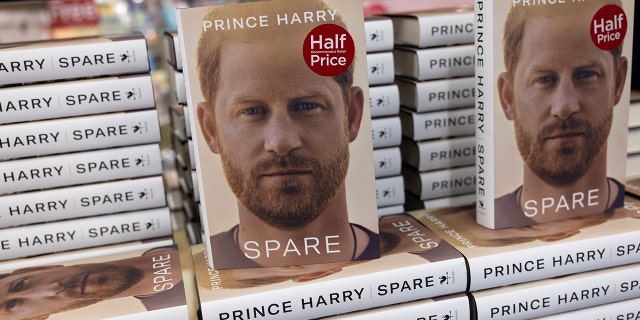 CLICK HERE TO GET THE FOX NEWS APP
While Harry is counting his millions, the bigger cost is what has he truly done to himself, as you will note this is his story and not Meghan Markle's, albeit she had the very final say on how this played out to make her look a victim in a vastly privileged world. Once she has done with him he could find, like his book, he may just be left gathering dust on a shelf that no one now wishes to pick up or even look at.